Kia looks to clean, green future and beyond hybrid cars
By Kia New Zealand Dec 10th 2013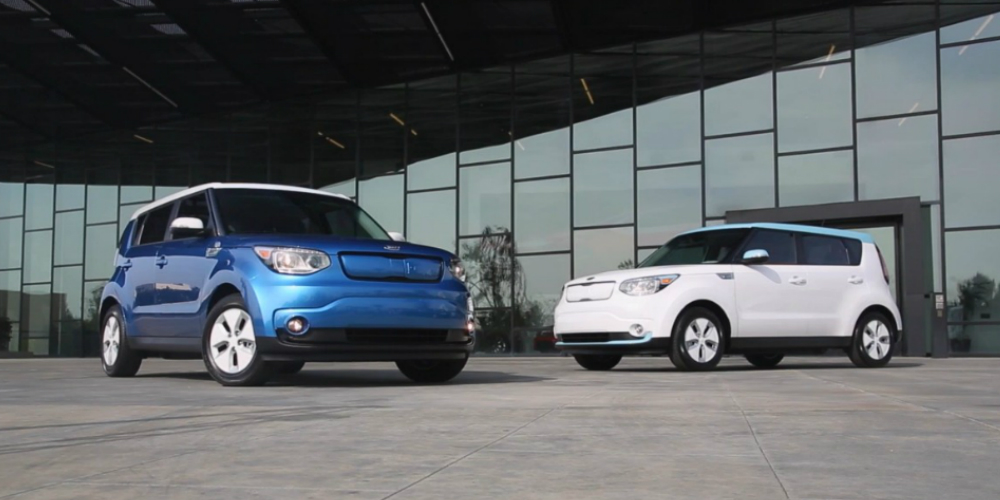 Kia is looking beyond today's petrol, diesel and even hybrid cars
Kia is looking beyond today's petrol, diesel and even hybrid cars to a future where its vehicles will run on fuels so green and clean, they won't emit any harmful emissions at all.

As part of its 'Clean Mobility' programme, Kia Motors has announced that it will introduce an all-electric version of its chic Soul urban cross-over to worldwide markets, with Kia New Zealand keen to put its hand up should it become available for our market.
The petrol-powered second generation Kia Soul arrives in New Zealand towards the end of the first quarter of 2014, boasting a fresh new style that retains the individual character that caught the world's imagination five years ago when it was first introduced. Later in the year, the electric variant is scheduled to go on sale in selected overseas markets, including right-hand-drive for the UK.
"The fact that the electric Soul is going into the UK means there is a strong possibility it could be available to us ," says Todd McDonald, General Manager of Kia Motors New Zealand.
"We are in talks with our parent company in Korea to see if we can turn that opportunity into a reality. The Soul EV is a very technologically advanced vehicle and would showcase the fact that Kia is not just a leader in vehicle design, but also in sophisticated engineering."
It will be the first zero-emission vehicle to be sold by Kia outside the Korean market – it does sell a small electric car called the Ray domestically, which has provided the template for the Soul EV. It will also the first by any Korean manufacturer to be sold worldwide.
Kia says the Soul EV will have a range of 192km from a single charge and its high-tech 27kWh lithium-ion battery pack will have storage capacity 40% greater than the Nissan Leaf electric car. Kia hopes to extend that range through energy-recycling technology the works while the Kia Soul EV is coasting or braking.
The EV model will share the same head-turning style inspired by the 2012 Kia Track'ster concept car, as well as utilising a number of recycled materials for the eco-friendly interior. And unlike some electric vehicles, the new Soul EV will be a roomy and very practical vehicle, with genuine space for five adults.
Looking beyond next year, Kia is also on target to be among the first to introduce hydrogen-powered cars in 2015. The as-yet-unnamed model will draw its hydrogen at a refueling point, much like petrol, diesel and LPG-powered vehicles, which is then used to generate electricity to provide motive power. Many see hydrogen as the transport fuel of the future because of its ability to deliver a range similar to petrol cars – Kia has been testing a prototype that goes for 720kms between fills. Like the Soul EV, hydrogen-powered cars produce zero emissions.
Initially, Kia will only produce 1,000 vehicles, mostly to government and similar organisations, as there are limited numbers of hydrogen refueling stations, most based in Korea, the west coast of the United States and parts of Europe.
But Kia hopes to put hydrogen-powered cars into mass production when the hydrogen fuel infrastructure is built up, probably sometime after 2020.
For further enquiries please contact us.