A practical electric car a step closer for New Zealand
By Kia New Zealand Jun 24th 2014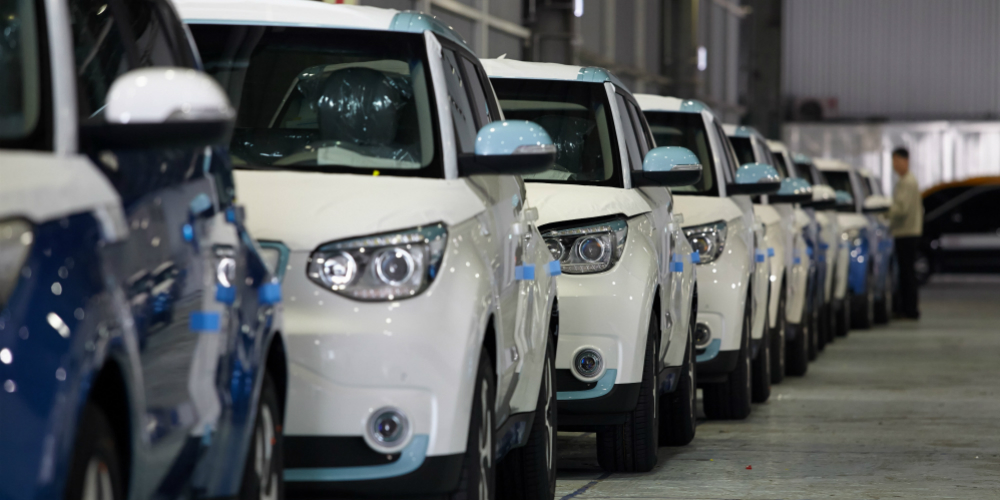 The all-electric Kia Soul could be seen in NZ soon.
The electric Kia Soul – a landmark vehicle for Kia Motors – has gone into volume production and its progress is being watched with keen interest and anticipation from New Zealand.
The zero-emissions Soul EV is the second all-electric vehicle from Kia Motors and the first to go on sale outside Korea. Among the most advanced electric cars of its type in the world, the new Kia Soul EV boasts a high-tech drive system that delivers a range of 212 kilometres that is almost 60% greater than some of its competitors.
Kia Motors has chosen to incorporate an electric engine into an existing vehicle, selecting the second generation Kia Soul, which features a high-capacity, 192-cell, 27kWh lithium-ion polymer battery pack that delivers a certified 212km range.
In another move to make the new Kia Soul EV more user friendly, it can simply be plugged into any standard household electricity supply for re-charging, which takes up to five hours for a fully depleted battery using a 6.6 kW AC slow charger, while an 80% charge can be achieved in as little as 25 minutes with a 100kW charger or 33 minutes using a 50kW DC charger.
The first Soul EVs are destined to go on sale in selected European markets, before being rolled out to wider audiences in the second half of this year.
Currently, the vehicle is available only in left-hand drive, but should a right-hand-drive version become available, Kia Motors New Zealand says it would be "very interested" in bringing the Soul EV here.
"The technology employed in the all electric Soul is industry-leading, resulting from the huge environmental investment made by Kia Motors in recent years and we'd love to be able to bring it to New Zealand," says Todd McDonald, General Manager of Kia Motors New Zealand.
"It's the first really practical all-electric vehicle that could be used in everyday life in New Zealand without being seriously constrained by the range available on a single power charge. Until now, electric vehicles have been mostly of academic interest, but the Soul EV could turn out to be a game changer."
Prices are yet to be announced in the European markets where it will go on sale, but the Soul EV is expected to be very competitive against other electric vehicles.
The Soul EV is manufactured at Kia's Gwangju facility in Korea, where annual output is initially planned to reach 5,000 units. It is being launched as part of Kia's 'Clean Mobility' programme, aimed at providing environmentally-friendly vehicles that really do meet customer requirements.
The Soul EV benefits significantly from in-depth experience gained from development of the Ray EV, which has been sold in Korea for the past three years.
Key enablers for the Soul EV's outstanding drive range are industry-leading 200 Wh/kg cell energy density and a number of state-of-the art energy-saving features, such as a new heat pump, smart air intake control system and a new individual ventilation system that ensure maximum driving range without losing energy for heating, ventilation and air-conditioning. The Soul EV also employs regenerative braking to capture and recycle into the battery the kinetic energy generated while the car is coasting and braking. The battery pack is mounted beneath the cabin, ensuring a low centre of gravity and contributing to the car's accomplished ride, handling and refinement.
The power is sent to an 81.4kW electric motor that delivers an instantly available 285Nm of torque, driving the front wheels via a constant ratio gear reduction unit. Ensuring that the Soul EV retains all the 'fun-to-drive' character of the regular Soul, acceleration to 100km/h takes 11.2 seconds, while top speed is in the region of 145km/h.
The environmental credentials of the new Soul EV further underlines its achievement of the world automotive industry's first UL Environment Validation for containing 23kg of bio-based plastic and 10% bio-based organic carbon content, along with newly developed anti-bacterial materials and paint.