Behind the scenes on the 2014 Sportage TV ad shoot
By Kia Motors New Zealand Jun 22nd 2014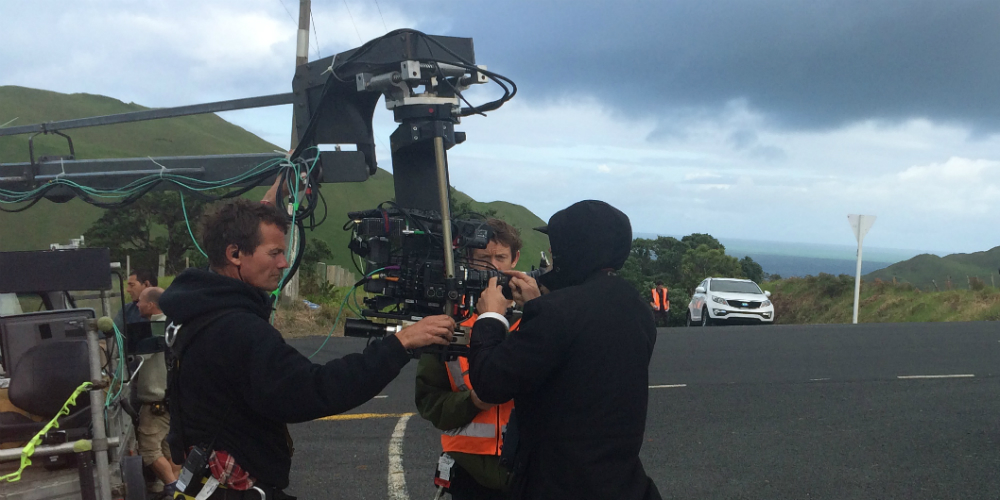 How do you shoot a new Sportage TV commercial all about the joys of escaping for a sneaky swim in the ocean at the onset of winter?
With tenacity, some bravery on the side of our swimmer, and a little camera trickery!
The shoot for the 2014 Sportage TVC, created by WORK Communications and shot by Blacksand productions involved four New Zealand locations over three days.
The stunning Awhitu Peninsula, south of Auckland set the scene for aerial driving shots using the very clever Octo Chopper - a mini drone version of the real thing. We also used a heavy-weight vehicle with a crane arm to get up close to the Sportage while driving along closed roads.  
Day two involved the precise art of dripping hair in the office scene and some magical underwater swimming shots in the comfort and controlled environment of an indoor dive pool.
No such comfort on day three! Windy cold conditions at Long Bay saw all the 8 person crew in wet suits and our "sneaky swimmer", Sophie Baragwanath braving the water in a swim suit!
Art Director Marco Ermerins said that despite the challenges, the three days were a lot of fun and praised  the fantastic  attitude of cast and crew. "It's not often you get to film underwater for a car commercial!"