Big, bold and impressive - new Kia eye-catching from every angle
By Kia New Zealand Aug 5th 2021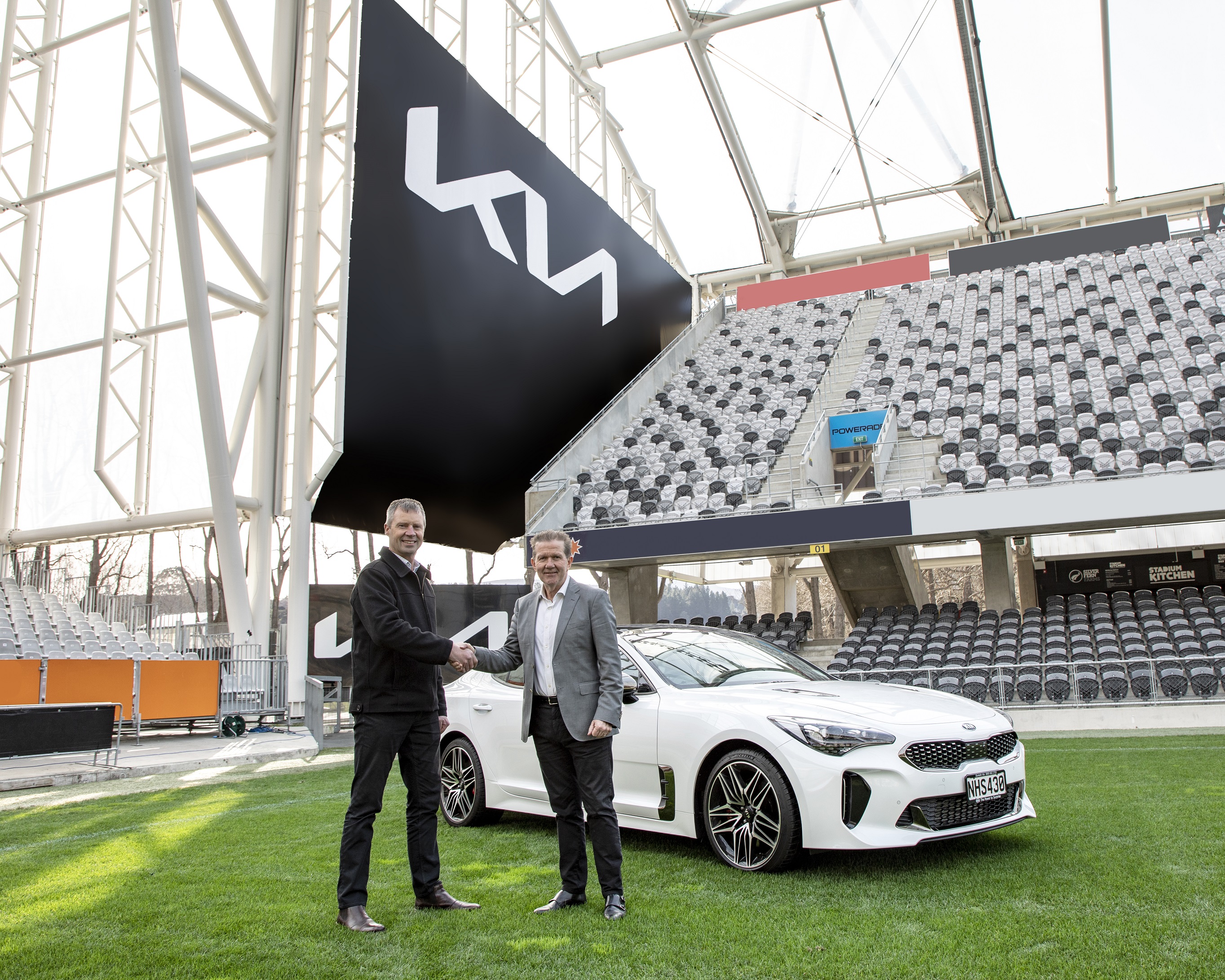 The fresh, new model lineup from Kia is making a statement around New Zealand, and now an eye-catching new addition is doing the same in the Mainland.
Located inside Forsyth Barr Stadium, the new arrival made its debut at the Club Rugby Finals on the weekend and has been generating significant interest and attention ever since.
"Big, bold and impressive - the new Kia banner at the north-west end of the stadium is quite simply unmissable," said Managing Director of Kia New Zealand, Todd McDonald.
"It is one of the first significant implementations of the striking new Kia logo in the country and having such a visible presence at a multi-purpose facility is symbolic of what Kia can offer Kiwis as a brand.
"For example, the Carnival can accommodate an entire forward pack, the Stinger offers acceleration akin to a winger streaking down the sideline while the Sorento can transport an entire family of seven-people to a concert at the stadium.
"Kia has a mobility solution for every requirement, with models offering features and attributes worthy of a stadium performance."
Dunedin Venues Management Ltd were instrumental in facilitating the signage activation.
"DVML is proud to be associated with such an innovative and community focused organisation.  We welcome Kia into the DVML family and look forward to working closely with them over the coming years," said Terry Davies, CEO of DVML.
The banner itself presented its own unique set of challenges when it came to hoisting it off the stadium floor.
"This is one of the largest vinyls ever installed in Dunedin and took a crew of five people more than 16-hours to get in place," said Owner of Williams Signs + Graphix, Peter Ryder.
"It was a challenge considering the size, weight and heights involved, so it's very satisfying to see it in position."
Image: Andy Ruddenklau, Brand Manager at Dunedin Kia (left) with Terry Davies, CEO of Dunedin Venues Management Ltd, with a 2021 Kia Stinger GT Sport in front of the newly installed Kia banner at Forsyth Barr Stadium.