Carnival becomes the "Ultimate" in its category.
By Kia Motors New Zealand Oct 1st 2015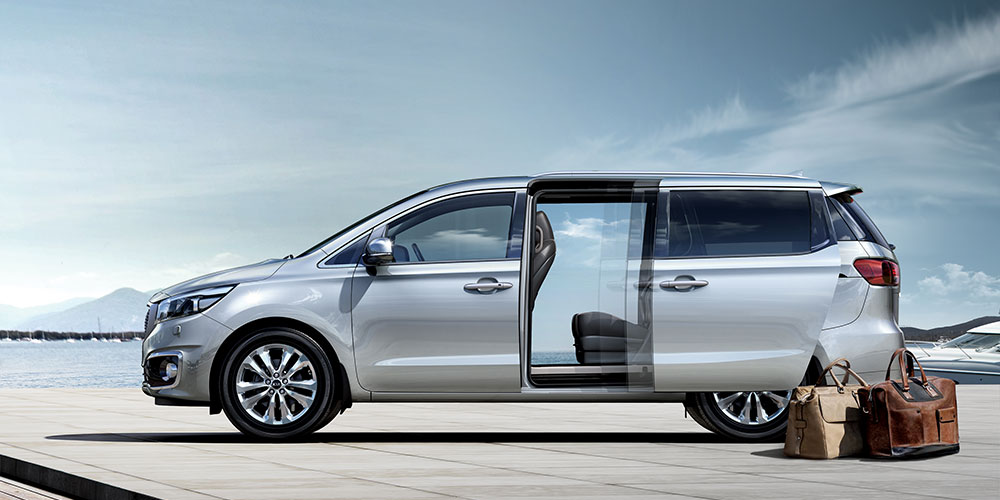 The recently introduced Kia Carnival, known as Sedona in the USA has much more customer APEAL than other multi-purpose vehicles, or MPVs.
And that's not a spelling mistake, either.
The 8-seater Carnival topped its segment in the latest Automotive Performance, Execution and Layout study, otherwise known as APEAL, which is run by internationally renowned quality auditor J.D. Power & Associates of the United States.
The 2015 Kia Carnival, now on sale in New Zealand, is acknowledged as one of the best-looking MPVs on the road, but J.D. Power reckons the car's appeal goes much deeper.
The J.D. Power APEAL study measures new-vehicle owners' overall satisfaction with their vehicles in the first 90 days of ownership, which is regarded as a crucial period, since the impressions made during that time will either confirm or undermine the original purchase decision.
The results of the study are divided into 10 categories and weighted accordingly: exterior, interior, storage, audio, seats, heating and ventilation, driving dynamics, powertrain, visibility, and fuel economy.
The J.D. Power team noted that the Kia Carnival scored well across the board, putting it in first place in the MPV segment, ahead of competitors like the Honda Odyssey and Toyota Sienna. Earlier in the year, the Kia Carnival was also included in a list of the Ten Best Interiors by a leading automotive publication.
This latest accolade follows on the heels of Kia's extraordinary success in the 2015 J.D. Power Initial Quality Study (IQS), published a few weeks earlier, in which the Korean brand placed second among all nameplates, or brands, and received the highest score among non-luxury nameplates.
"The APEAL result is yet further confirmation of the high regard in which Kia vehicles are held in the international market," says Todd McDonald, General Manager of Kia Motors New Zealand.
"This study is especially relevant, because it is a true reflection of what buyers feel about their purchase in that first phase of ownership.
"Customers want vehicles they're proud to drive and Carnival's superior combination of a strong, confident design, advanced safety features and premium amenities has had a very spositive effect on the appeal and desirability of this model."
And in another vote of confidence for the Kia Carnival, the newcomer has also vanquished its competitors in the Ultimate Minivan Challenge organised by a leading automotive website, Cars.com.
The challenge is a multi-day comparison test by expert assessors, based on criteria such as technology, features and drivetrains, which includes a 216km course on varying road types to determine real-world fuel economy, as well as back-to-back comparisons of ride, handling, comfort and acceleration.
The Kia Carnival easily topped its main rivals, with Cars.com editor-in-chief, Patrick Olsen saying: "The all-new Kia Sedona (Carnival) is a champion of quality and refinement. A great ride combined with a quiet cabin and numerous innovative features made (it) an obvious selection as the ultimate minivan."
The 2015 Kia Carnival is one of the roomiest, most comfortable and most luxurious MPVs on the market and is available in New Zealand with a choice of either an economical diesel engine or a V6 petrol engine and standard automatic transmission. Prices start from $49,990, which includes Kia's 5-year/100,000km Warranty Programme and 24-hour emergency road-side assistance.