Consumers get a unique 'Taste of Kia'
By Kia New Zealand Oct 6th 2014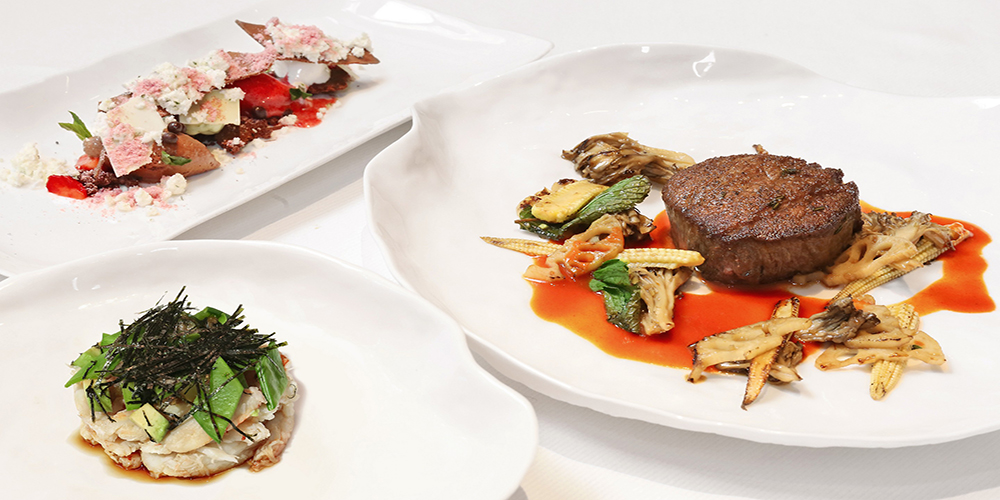 Kia Motors has announced the launch of its latest sensory branding initiative, aimed at enhancing customer interaction with the brand.
'Taste of Kia' is a collaborative project with Michelin 3 star-awarded chef, Jean-Georges Vongerichten, and his wife Marja Vongerichten, who have created a range of unique dishes to reflect and embody two of Kia's core brand identities: vibrant and distinctive. 
The partnership between the renowned French chef and Kia has yielded two menus, based on global tastes and influenced by elements of Korean cuisine. Each of the menus employs distinctive and vibrant flavors and colors to reflect Kia's youthful and fresh image. Jean-Georges describes the dishes as "approachable but luxurious".
Three 'Signature' recipes are designed to be served up as a formal meal, with a crab and avocado salad starter, a beef tenderloin with Gochujang*-butter sauce main course, and dark and white chocolate mousse with strawberry and mint for dessert.
A pair of 'Outdoor' recipes – which take inspiration from street food stalls – consist of lobster sliders (miniature burgers) with green chili-infused pickles and gruyere cheese, and spicy grilled chicken barbecue skewers.
Signature recipes will be served at a number of Kia Motors events around the world for internal and external stakeholders, while Outdoor dishes will be served to the public at official Kia-sponsored events throughout the year. Outdoor recipes will also be shared on Kia's official global website for consumers to make for themselves.
"While continuing to record steady growth in global vehicle sales, we at Kia Motors have been looking at alternative ways to illustrate Kia's distinctive brand identity to consumers. The 'Taste of Kia' is the latest stage in this campaign, and our collaboration with Chef Vongerichten has produced a range of dishes and recipes which reflect the youthful, lively image that we look to project to the world in everything we do," commented Ike Kwon, Director of Global Brand Strategy Group, Kia Motors Corporation.
'Taste of Kia' is the fourth in a five-stage collaborative campaign from Kia to engage with consumers on a more emotional level and appeal to the five senses: sight, smell, sound, taste and touch.
In October 2013, Kia launched a Kia Fragrance for body, home and car; and last month the fragrances' packaging, designed in collaboration with Aekyung – one of Korea's leading cosmetics companies, won the sought-after Red Dot in the Red Dot Award: Communication Design 2014, one of the largest and most respected design competitions. The finely-crafted appearance of the packaging was also awarded a 'silver' distinction in the 'Body-Beauty' category for consumer product packaging this month at the 2014 Pentawards, the first and only worldwide competition exclusively devoted to packaging design in all its forms.
Meanwhile, earlier in 2014, Kia composed a sonic signature, named 'The Rise of Surprise' after Kia's global brand slogan, 'The Power to Surprise', which represents the auto industry's first ever fully integrated brand signature sound applied to vehicles as well as numerous customer touch-points with the Kia brand.