Covid-19 Update
By Kia Motors NZ Mar 23rd 2020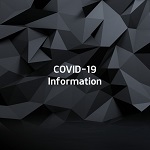 Update from Kia Motors NZ Ltd (KMNZ)
Kia Motors New Zealand (KMNZ) wish to advise that during the period of Covid-19 Alert Level 4 KMNZ and all Kia dealerships will close in accordance with the requirements of the New Zealand Government. During this enforced period of closure there will be no support available from your local Kia dealership.
The health and safety of the general population is the highest priority right now and we thank you in advance for your patience and understanding at this difficult time. 
Click here to view our Warranty and Roadside Assistance details (please note that Roadside Assistance may not be available during the enforced lockdown period).
To log an incident please email us at info@kia.co.nz