How Kia is making differences with our global ambassadors
By How Kia is making differences with our global ambassadors Apr 6th 2015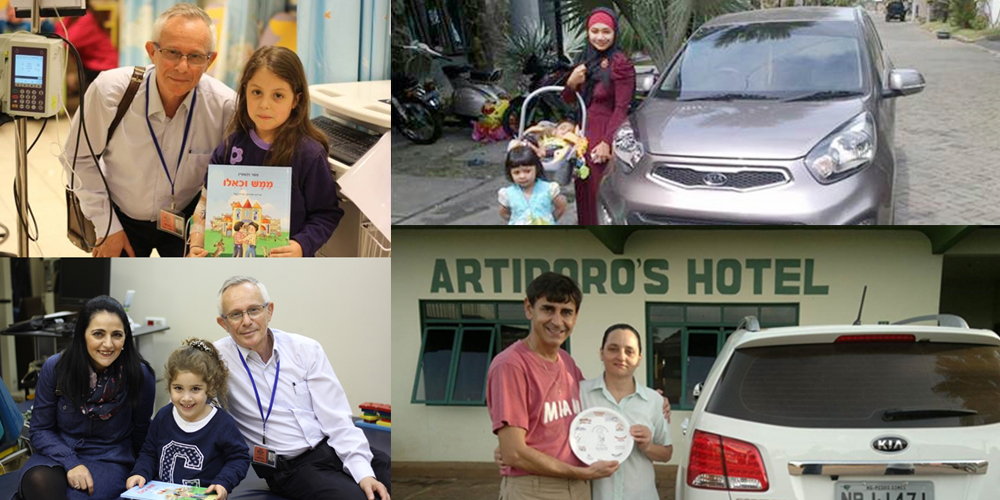 We at Kia Motors take social responsibility very seriously and are always looking to give back to our customers and their communities all around the globe.
One of the ways we are showing our appreciation to loyal fans is the Kia Customer Loyalty Program, which endeavors to tell our fans' heart-warming stories while inviting them to Korea for a special trip. Kia, together with these customers, the Kia Global Ambassadors, will continue to support their local communities back in their home countries. We would like to share three of our Global Ambassadors' stories with you.
Astriwindusari first became a Kia customer when she bought a Picanto for her work and family. With its easy-to-drive, durable characteristics, her Picanto accompanied her family through special moments on and off road. She joined the 'Picanto Club Indonesia' as a premium member and met many other fellow Picanto owners in Indonesia to participate in fun activities together. "Picanto is not just a vehicle, it is an important companion in my life," said Astriwindusari.
When Pedro first saw the Kia Sorento V6 model at the São Paulo Auto Show, he just knew it was the car for him and had to order one from the dealership. He also had a dream of owning a special customized car with a customised plate sporting his name, Pedro Gomes. Interestingly enough, there was a town called 'Pedro Gomes' in Mato Grosso do Sul in Southern Brazil. After he got his Sorento, Pedro started an exciting road trip to the town to get his special license plate.
"Putting on a number plate named after me was truly a memorable moment," Pedro reminisced. "The car I dreamt about finally became a reality."
Asher and his family first became Kia customers back in 1995 with the Sephia. They have been our loyal customers ever since and now own the Kia Cerato, Picanto and cee'd. Asher is an engineer but also has a special talent for writing poems and children's books. He has been donating profits from his book sales to multiple child health associations. Talcar Corp., the official Kia distributor in Israel, is supporting his passion for helping children who suffer from illness by purchasing his latest books and distributing them in children's hospitals.
"I would like to help revive hopes and dreams in children's eyes," remarked Asher. "And I appreciate that my favorite brand, Kia, is able to support my passion and make a meaningful contribution."