Iconic Kia Stinger immortalised with exclusive Tribute Edition
By Kia New Zealand May 1st 2023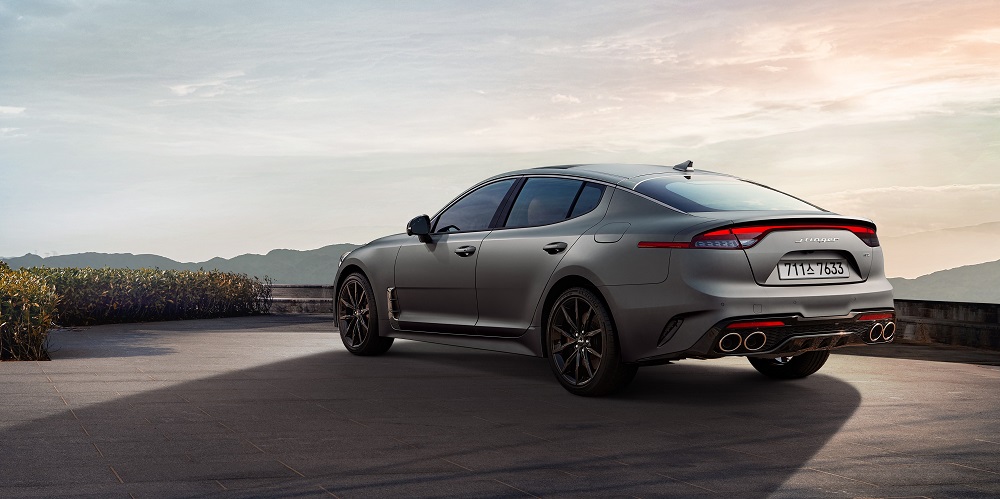 Kia has released details of a special Tribute Edition commemorative model to mark the end of production of the brand's first premium performance sedan, the Stinger.
"When Kia Stinger launched locally in 2018, it gave the traditional rear-wheel drive competition a real shake up. It was the new kid on the block, but one which came with incredible credentials right from the outset," said Managing Director of Kia New Zealand, Todd McDonald.
"It had power, performance, technology and absolutely looked the part. It had features and specification more akin to a prestigious European touring sedan. It developed a cult following, attracting new buyers to the brand with every model update.
"And now, in a last hurrah, we're incredibly excited to reveal details of the Kia Stinger Tribute Edition."
As with any final run, exclusivity is key - and with Stinger, this is assured as only 1,000 of these vehicles will be available worldwide.
"We're very fortunate to have been allocated four to New Zealand and, knowing Kiwi's love of performance machines, anticipate these final examples will be snapped up in no time," said Mr McDonald.
In New Zealand, the Tribute Edition is available in stunning Moonscape Matte Grey. Black body parts adorn the exterior of the vehicle, specifically the wing mirrors, glossy black 19-inch alloy wheels and brake calipers, making for a bold and purposeful statement and emphasising the uniqueness of the model.
Similar black-coloured parts are found throughout the interior, adding to the sporty image.
The interior itself has received special attention, with extensive use of Terracotta Brown colour on seat, door trim and stitch decoration thread, all of which contributes to creating a luxurious atmosphere.
A special Hornet logo appears on the headrest, a literal expression of the Stinger, while a bespoke numbered door scuff on the driver and front passenger side provides another visual reminder of the exclusivity of the vehicle every time the door is opened.
At the heart of the Tribute Edition is the ever-popular 3.3-litre twin-turbo V6, capable of 274kW of power and producing a sub-five second 0-100km/h sprint.
"This new and exclusive Tribute Edition retires the Stinger nameplate with the accolades it so richly deserves," said Mr McDonald.
"It's a fitting farewell to a model which put Kia firmly on the world's stage when it came to performance vehicles.
"Electric is the future, but there is something special about sending the Stinger out in style with the Tribute Edition."
The Kia Stinger Tribute Edition has an MRP of $94,990 plus on-road costs and comes inclusive of a four-year service plan.