Kia EV6 reimagines electric vehicle ownership as local launch draws closer
By Kia New Zealand Jul 30th 2021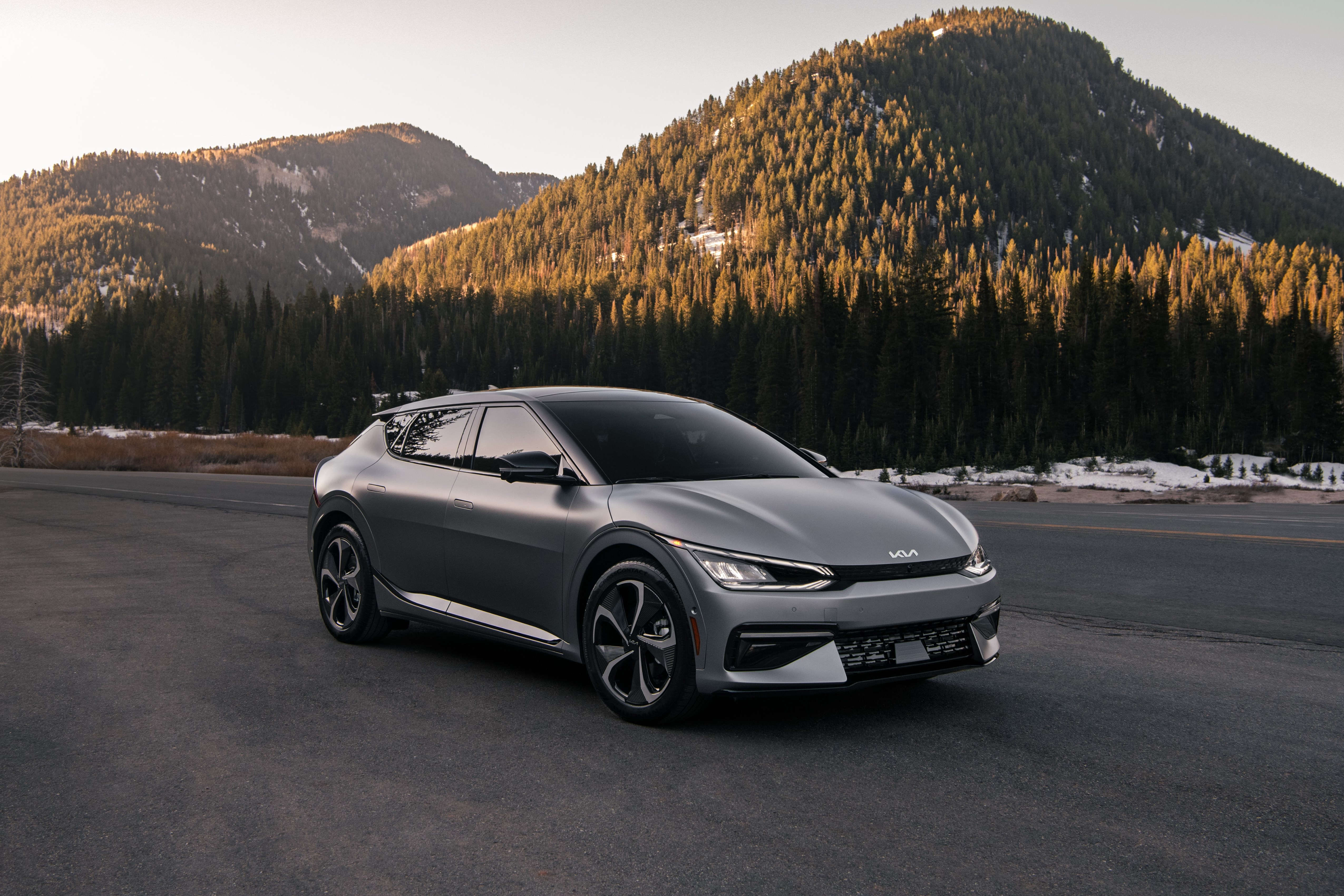 Kia's all-new EV6 promises to deliver the very best electric vehicle ownership experience.
Excitement and anticipation is building ahead of the early-2022 arrival of Kia's all-new all-electric vehicle, the EV6, as it promises to deliver the very best ownership experience by making the electric lifestyle a viable option for day-to-day mobility.
"The Kia EV6 will remove the perceived barriers that prevent many from making the switch to electric as it provides rapid charging times, impressively long range, segment-leading interior space and can even act as a portable battery pack to charge electrical appliances or other electric vehicles," said Managing Director of Kia New Zealand, Todd McDonald.
"It is loaded with innovative technology and will establish itself as the new flagship of the range as we transition into an engaging and dynamic world of possibilities associated with electric mobility."
Kia's EV6 is built on the company's new Electric-Global Modular Platform (E-GMP), designed exclusively for its electric vehicles.  This provides immediate advantages over adapting existing platforms designed to accommodate a combustion engine.
The E-GMP architecture ensures that EV6 provides a new electrification experience with powerful driving performance, ultra-fast charging, increased range and enhanced safety.
The E-GMP also means that despite compact exterior dimensions, the EV6 - which is similar in overall size to the attention-grabbing Stinger - offers class-leading space within. 
A long 2.9m wheelbase and minimal front and rear overhangs provide cabin space similar to that of vehicles in larger segments.  Exceptional legroom of 1,078mm at the front and 990mm at the rear ensures space and roominess for all passengers to enjoy.
An all-new platform has also enabled designers a clean-sheet approach when it comes to the overall appearance of the vehicle, allowing them the freedom to develop a statement vehicle with outstanding aesthetic appeal.
The result is a bold, progressive design showcasing contrasting combinations of sharp stylistic elements and sculptural shapes, embodied in a sleek and charismatic five-door cross-over.
"Recent homologation of the EV6 has also resulted in an updated WLTP range for the rear-wheel-drive 'Long Range' model, increasing possible range an extra 3.5% to 528km," said Mr McDonald.
"A full-charge range in excess of 500km means it's possible for the EV6 to drive from Queenstown to Christchurch, Wellington to Hamilton or Auckland to Rotorua return - effectively making 'range anxiety' a thing of the past.
"If a small power boost is needed on a longer trip, the ultra-fast charging capability of the new model means it's able to achieve a top-up charge of 100km in less than four-and-a-half-minutes, alternatively from 10% to 80% in just 18-minutes on a DC-system."
From a performance perspective, the top-of-the-range GT model takes driving dynamics to a whole new level.
Equipped with 430kW dual motors and maximum 740Nm torque from its twin electric motors mounted front and rear, the AWD GT version accelerates from 0-to-100km/h in an eye-watering 3.5 seconds and can reach a top speed of 260km/h.
Importantly, for many Kiwi families, the EV6 is also capable of towing up to 1,600kg (provided there is more than 35% of charge left in the battery).
Kia has developed an Integrated Charging Control Unit (ICCU) which controls built-in bi-directional chargers, and the Vehicle Charging Management System (VCMS).  The ICCU enables up to 3.6kW of power to be transferred from the vehicle battery to other devices.
This vehicle to load (V2L) function allows occupants to charge electrical items on the go, such as a laptop, or home appliances using an outdoor V2L gender connector.
Vehicle to vehicle (V2V) charging is also possible whereby power can be transferred to another electric vehicle, for example in an emergency, with the use of an In-Cable Control Box (ICCB) cable and the V2L gender connector.
"The all-new Kia EV6 represents the perfect entry into the world of full-electric motoring," said Mr McDonald.
"The addition of the new model to the Kia range reaffirms our objective to be the brand people think of when they consider sustainable, attainable, environmentally-considerate mobility solutions. 
"Going green is opening up a world of exciting and dynamic opportunities."
Pricing and specification for the Kia EV6 will be released in the lead up to launch, in the meantime people who would like to find out more are invited to register their interest at kia.co.nz
Distances:
Queenstown to Christchurch = 480km
Wellington to Hamilton = 515km
Auckland to Rotorua = 230km; return = 460km
Note: Potential range can be influenced by factors including, but not limited to, road, weather, traffic conditions and driving style.