Kia hailed Best Manufacturer at prestigious 2023 Autocar Awards
By Kia New Zealand Apr 26th 2023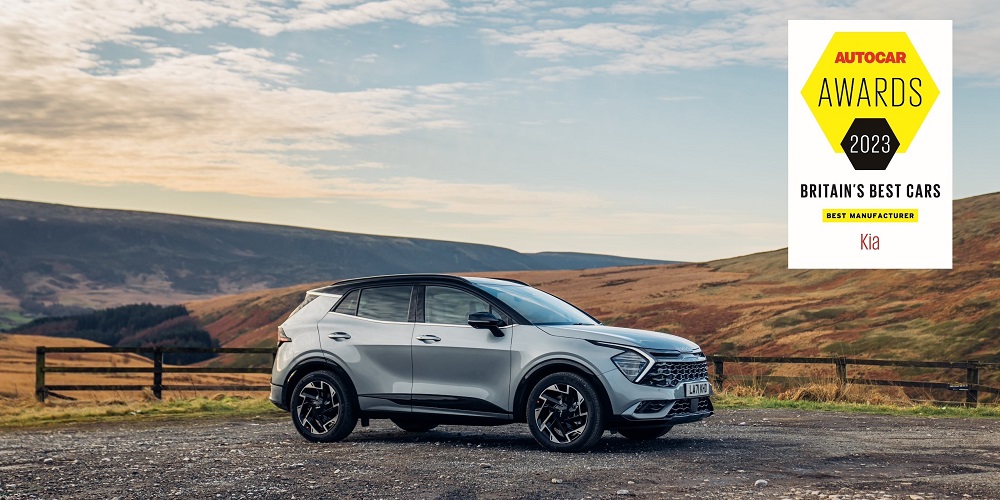 Kia has today been named 'Best Manufacturer' at the 2023 Autocar Awards.
The world's oldest car magazine recognised Kia's achievements at a special ceremony at Silverstone, the home of British Motor Racing, where the awards were presented by the highly influential publication.
Kia's receipt of the coveted Autocar 'Best Manufacturer' title follows a consistent run of accolades recognising the brand's ongoing commitment to innovative design and the provision of customer-centric sustainable mobility solutions, exemplified by the March reveal of its all-electric EV9 SUV flagship model, which will reach markets later this year.
Mark Tisshaw, Editor of Autocar, commented: "What a transformation Kia has been through. Very few brands of Kia's size can boast product lines half as up-to-date. Both the totemic EV6 and Sorento family SUV were launched in 2021, and still feel box-fresh. The sheer confidence exuded by the design of the Niro and Sportage was what really impressed and made it so obvious that this year's Best Manufacturer award could go nowhere else."
Ho Sung Song, Kia President and CEO, said: "It is immensely gratifying to have the dedication, talent, and achievements of everyone at Kia recognised by the Autocar judges with the presentation of the 'Best Manufacturer 2023' award. The following months will be equally pivotal for Kia as we introduce the EV9, our flagship all-electric SUV, to the global market, and continue our mission to become a sustainable mobility solutions provider by delivering 'Movement that Inspires'."
The Kia EV6 GT was recently named 'World Performance Car' at the 2023 World Car Awards, following on from the EV6's What Car? 'Car of the Year 2022' and the European 'Car of the Year' titles. In April, the Kia Niro Plug-in Hybrid was presented with a Red Dot Design Award.
With a global strategy to offer a line-up of 15 fully electric vehicles by 2027 and achieve global sales of 1.6 million EV units by 2030, Kia is fully committed to further strengthening its position as a leading brand in the global EV market. The EV9, which will reach global markets later this year, is developed on the pioneering Electric Global Modular Platform (E-GMP) and ushers in a new era of sophisticated, high-technology sustainable mobility.