Kia introduces sharply priced Cerato hatch
By Kia Motors New Zealand Aug 20th 2020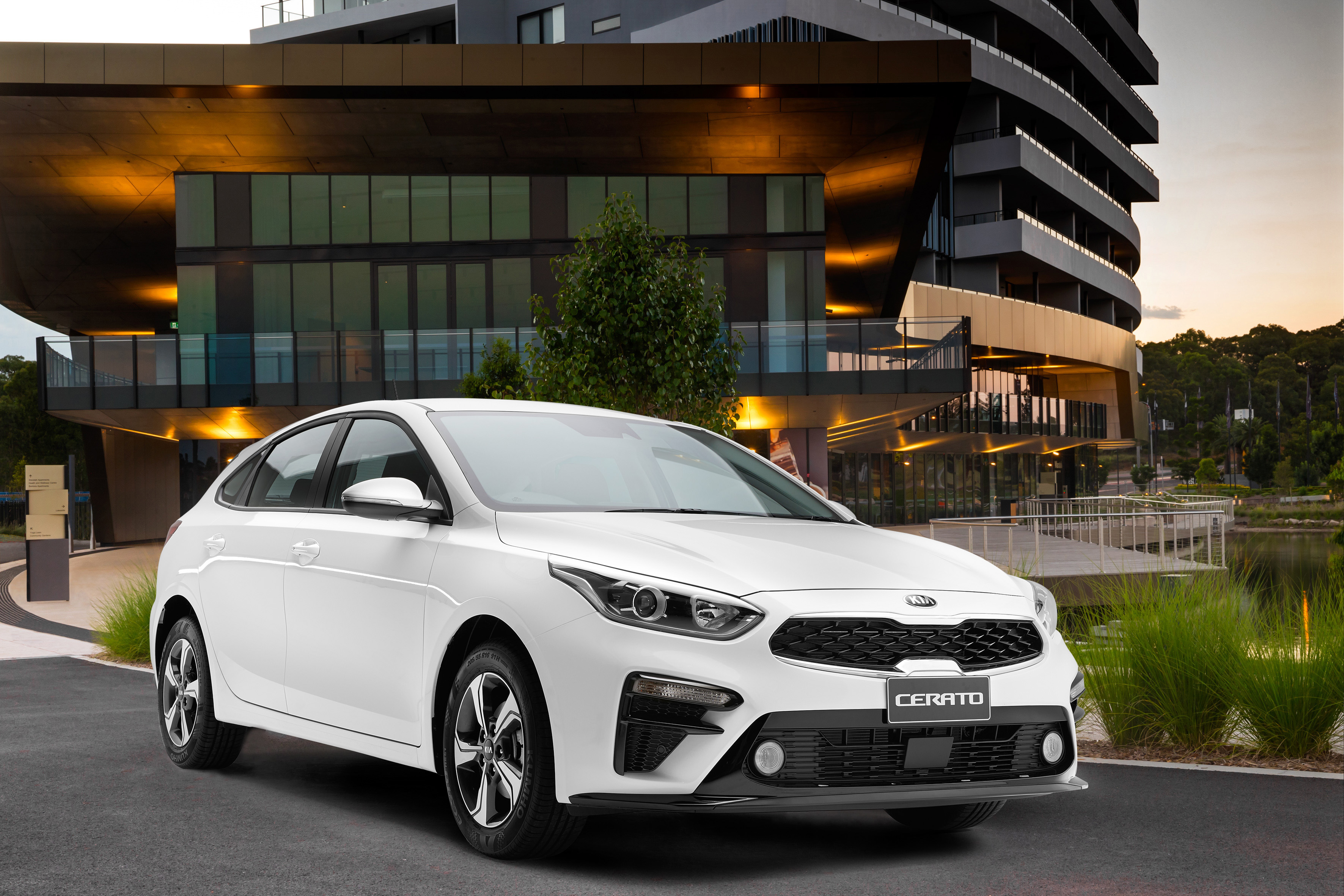 Kia has introduced a new Cerato model at a sharper price to attract buyers from both the used and new car market.
Priced at just $25,990 + on-road costs, the new Kia Cerato SX variant stands out from the crowd as a value-packed five-door hatch.
"There isn't anything else in the family car segment that compares with the Kia Cerato SX," says Todd McDonald, Managing Director of Kia Motors New Zealand.
"For that price are buying one of the roomiest cars in its class – the space is often compared to that of a station wagon – and one of the most stylish. Buyers also benefit from Kia's 5-year/100,000km new car warranty and roadside assistance programme. It's a stunning proposition."
When launched in New Zealand last year, the Cerato set a new benchmark with its sophisticated design, excellent utilisation of space, high standards of comfort and interior quality, lavish equipment levels, impressive powertrains and advanced driver assistance technologies.
The stylish Cerato has a commanding kerb-side presence, imparting a sense of sportiness and refinement. With its long bonnet and extended roofline, it has the appearance of a classic 'shooting brake', making it appear lower and more athletic than traditional hatchbacks.
The extra-long wheelbase translates into more passenger and luggage space, providing a generous 428 litres VDA in the rear – the largest boot in its class.
Inside the cabin there is a hint of Kia Stinger in the design, thanks to the similar horizontal dashboard layout, clean lines and fewer buttons that help reduce 'clutter'. Aeronautical-inspired eight-spoke circular air vents adorn the dashboard, while the proliferation of soft-touch surfaces creates a more comfortable and visually appealing cabin.
In spite of its sharp pricing, the new Kia Cerato SX model boasts an excellent level of equipment, including an 8-inch touchscreen for controlling the infotainment system, four-way tilt- and telescope-adjustable steering, Apple CarPlay and Android Auto and much more.
The ANCAP 5-star safety-rated features include that latest Autonomous Emergency Braking that senses pedestrians and cyclists in addition to other vehicles, along with Lane Keeping Assist, Hill Start Assist Control, Emergency Stop Signal and rear parking sensors with a rear view camera featuring dynamic guidelines.
The Cerato SX retains the 2.0-litre 4-cylinder MPI engine that delivers 112kW of power and 192Nm of torque to the front wheels through Kia's 6-speed automatic transmission. Upgraded last year to improve smoothness and fuel economy, this transmission also features Kia's Drive Mode Select (DMS) system, which lets drivers tailor their vehicle's responses based on their immediate needs.
Cerato's ride and handling is optimised to provide the best available combination of ride comfort and engaging drive for New Zealand roads and driving conditions.