Kia makes World Cup wishes come true
By Kia New Zealand Jun 5th 2014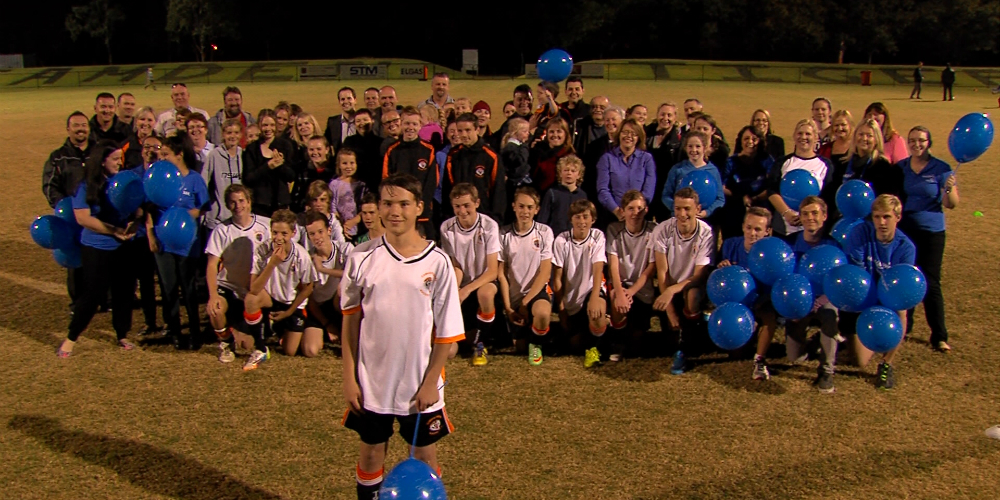 A young football fan will have a wish fulfilled
As an official sponsor of the Brazil tournament, Kia has donated US$100,000 to Make-A-Wish International, and invited five wish children and their companions to participate in the Kia Mascot Friends programme.
Fourteen-year-old Aidan from Sydney, Australia, is one of five children selected from country affiliates of Make-A-Wish International, based on their love of football.
Representatives of Kia Motors and Make-a-Wish paid a surprise visit to Aidan's local football team training session in Sydney to deliver the news.
Aidan is battling cystic fibrosis and his most cherished wish is to attend the World Cup, and thanks to Make-A-Wish and Kia Motors, he was given the surprise of a lifetime when informed that his wish would soon become a reality.
Aidan will travel to Brazil to see the group stage match between Australia and Spain.
"We are so grateful to have been chosen by Kia Motors as their charity of choice for the 2014 FIFA World Cup," says Jon Stettner, president and chief executive officer of Make-A-Wish International.
"Their continued support of our wish children through the Kia Mascot Friends programme helps make wishes a reality for our wish children around the globe who have chosen their most cherished wish based on their passion for football.
"When children with life-threatening medical conditions have their one true wish fulfilled, it fuels their confidence and determination as they battle their life-threatening medical conditions. In fact, many wish kids credit the wish experience with improving their health and strength. Kia Motors support will give these five wish children and their families a life-changing experience in Brazil – one that will last a lifetime."
Soon-Nam Lee, Vice President of Kia Motors' Overseas Marketing Group, says: "We are thrilled to provide the opportunity for wish children to serve as official Kia Mascot Friends during the upcoming World Cup and are excited to embrace this amazing experience right alongside them."