Kia Motors New Zealand best in parts performance
By Kia New Zealand Jul 1st 2014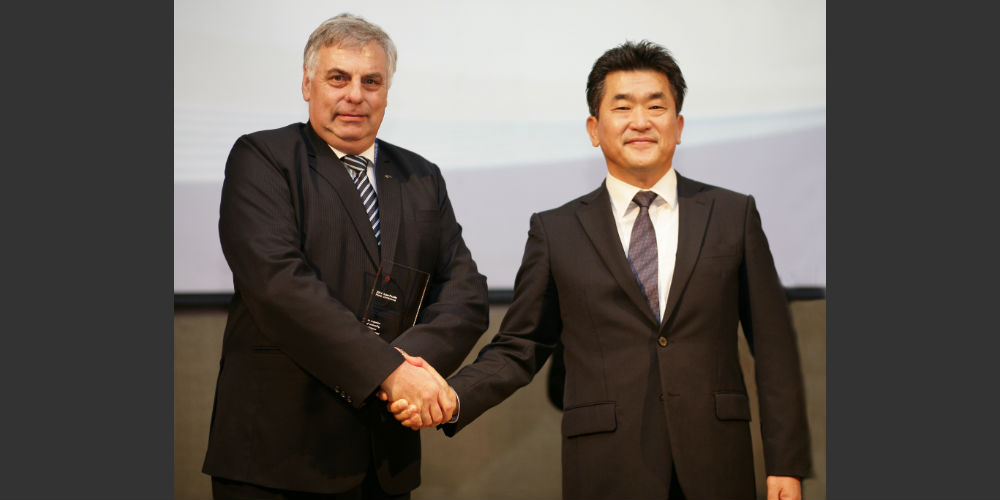 Kia Motors New Zealand and its dealer network have been recognised for outstanding performance in parts operation and dealer support.
They have been voted Best Performer in the Asia/Pacific region among Kia Motors distributors and affiliates.
The award is not only recognition of increased sales of parts over the past year, but also for an improved rate of service and the ongoing management of inventory.
"Our parts department plays a critical role in providing service technicians with the right parts for their tasks with minimal delays, which is very important in maintaining our high customer satisfaction levels," says Todd McDonald, General Manager of Kia Motors New Zealand.
"Congratulations to National Parts Manager Mark Burnet and his team, who have done an outstanding job in ensuring that our parts delivery and management is now recognised as the best in the Asia Pacific region."
Mr Burnet says there has been a special focus by the Kia Motors NZ parts department in the last two-and-a-half years on internal performance, to ultimately improve the dealers' ability to increase customer satisfaction in the after sales environment. 
"This has been achieved through ongoing improvements in all areas of the parts business," he says, "In the parts business, change can take time and we needed to reduce aged stock levels while increasing the quantity and range of current model stock. The key to this change and the speed at which the improvements were made, was the full involvement of both the parts and warehouse teams. The improvements to date have been very impressive."
At the same time, Mr Burnet and his team worked on increasing the efficiencies in the warehouse operation, through reducing total inventory by 30% and a full restructuring of parts and locations.
"This reduction of inventory has not negatively impacted on service levels, in fact it's been the opposite," adds Mr Burnet, "we have increased our high volume lines by 15%, resulting in an increase in first time pick of 8%."
The parts award follows a similar award to the service department of Kia Motors New Zealand recently for its outstanding CSI Excellence in the Asia/Pacific region.