Kia Niro EV Pre-registrations Open
By Kia New Zealand Sep 20th 2018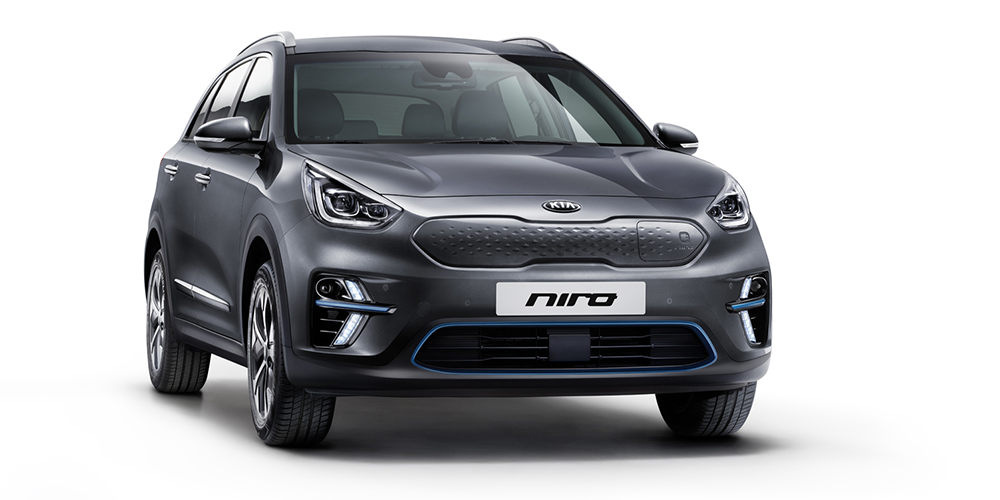 As anticipation builds for the arrival of the pure electric version of the Kia Niro SUV in 2019, Kia Motors has opened a pre-registration page on its website where would-be buyers can register their interest.
The special pre-register page, Kia.co.nz/Niro-EV not only allows people to add their name to the list as possible purchasers but will also ensure they are kept up to date with information about the car as it becomes available.
"Since the Niro EV was announced in May, there has been a lot of interest in this model and we felt the best way to keep buyers informed of progress was to let customers sign up to get more information as it comes to hand," says Todd McDonald, General Manager of Kia Motors NZ.
The new Kia Niro EV will join the other two Niro models already on sale in New Zealand – the Niro Hybrid and Niro Plug-in Hybrid – early next year.
Acceptance of the Hybrid and Plug-in Hybrid Niro models by local customers has been exceptional, boosted by the rising popularity of the SUV segment.
"As the cost of petrol continues to increase and new petrol taxes being added, we are looking forward to offering a compact SUV like the Niro EV that doesn't use any petrol at all," says Mr McDonald.
Able to travel as far a 380 kilometres on a single charge, the Kia Niro EV is described as a sporty and versatile vehicle that combines driving enjoyment with eye-catching design and functionality, while adding a new dimension to the eco-friendly compact SUV market.
The Niro EV is powered by Kia's electric vehicle powertrain, using new production technologies. Equipped with a high-capacity 64 kWh lithium-polymer battery pack, the Niro EV is targeting a zero-emission range of over 380 kilometres on a single charge, or up to 240 kilometres when paired with an optional 39.2 kWh battery system.
The Niro EV demonstrates the considerable steps Kia has made over recent years to deliver inspirational, fun-to-drive vehicles that lead the way in zero emissions motoring.