Kia opens vocational training center in Rwanda
By Kia Motors New Zealand Mar 27th 2018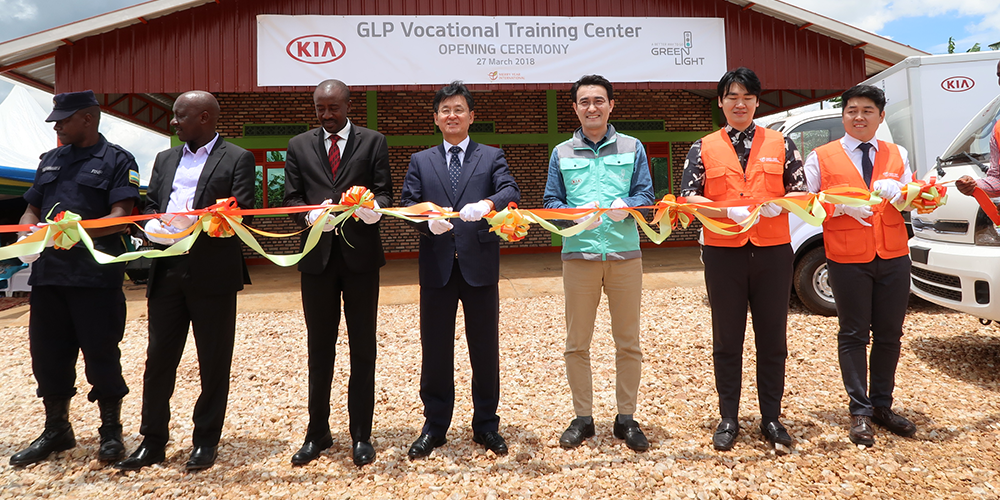 Kia Motors has opened a new Vocational Training Center in Rwanda under it's 'Green Light Project' (GLP).
Aimed primarily at teaching agricultural skills to young adults. The new GLP Vocational Training Center is located in the densely populated Gahengeri Sector of the Rwamagana district in Rwanda's Eastern Province.
By setting up the new GLP training facility, Kia hopes to foster greater self-sufficiency throughout the region, helping local communities generate sustainable income from agricultural sales.
The local economy is heavily dependent on agriculture, with farmers making up 90 percent of the Gahengeri Sector's working population. However, there are typically low levels of productivity due to the dense population and mountainous nature of the region. A lack of skills and machinery, as well as poor storage facilities and an inadequate infrastructure, also pose challenges.
Kia's GLP Vocational Training Center will not only act as a job training facility – it will also provide an agricultural machinery rental service and incubation program to local farmers, supporting new and existing farms with harvesting, sales and distribution.
 "The aim of the Green Light Project is to improve social mobility and enable communities to become more self-sufficient," said Kyehwan Roh, head of CSR Management Team at Kia Motors. "The new centre in Rwanda will help people across this region overcome a range of obstacles and challenges they face in developing a livelihood from agriculture."
The Green Light Project
The Rwanda GLP vocational training centre is the latest stage in Kia's ongoing 'Green Light Project' global corporate social responsibility (CSR) program. The Green Light Project strives to improve access to healthcare, education and employment for disadvantaged children and young adults in some of the most underdeveloped regions in the world. The program seeks to 'turn the red light to green' for individuals and communities, empowering them with the skills and opportunities they need to improve their lives.
With the establishment of each Green Light Project facility, Kia's final goal is to hand over full control to a local community.
The Rwanda centre is the tenth GLP project that Kia has established across seven different African nations since 2012. The opening ceremony was attended by local residents and a host of dignitaries, including Mr. Rajab Mbonyumuvunyi, mayor of Rwamagana District; Mr. Fred Mufurukye, governor of Rwanda's Eastern Province; South Korean Ambassador to Rwanda Eung Joong Kim; and Mr. Byung Hwa Lee, Korea International Cooperation Agency (KOICA) Rwanda Director. Also present were Han-yoon So, Director of Merry Year International, and Mr. Kyehwan Roh, of Kia's CSR Management Team, which oversees the Green Light Project.
At present, Kia's Green Light Project is working with local people on projects in six other neighbouring African countries – Tanzania, Mozambique, Malawi, Kenya, Uganda and Ethiopia. Kia plans to expand its project continuously throughout other developing countries in Africa and around the world.