Kia puts the pedal down on innovation
By Kia New Zealand Mar 13th 2014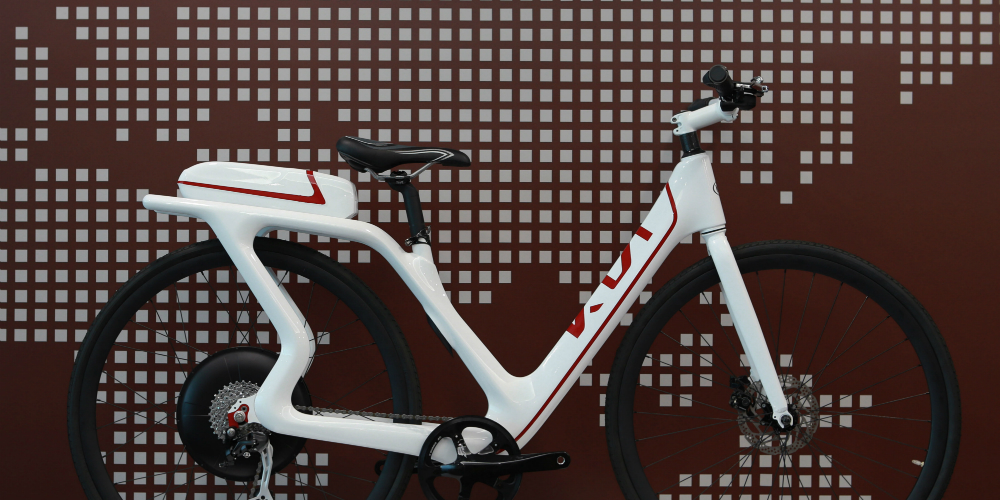 Two-wheeled concepts have The Power to Surprise
These two-wheeled concepts made by Kia Motors seem to take the car maker's slogan 'The Power To Surprise' quite literally for a car maker renowned for its four-wheeled design excellence.
But neither machine is likely to go into production any time soon, even though Kia started out in business producing bicycles 70 years ago.
They are part of a research programme to look at innovative ways to deliver zero emissions commuter or fun vehicles in the future.
All pedal-powered bikes are emissions-free, of course, but these two prototypes don't rely on human power alone, because they're also electric.
Recently unveiled in Europe, these electric bicycles are referred to as 'pedelecs'. The City model is designed to appeal to commuters who run out of puff on their ride to work or just want a little extra assistance, while users of the MTB might be thankful for the electric assistance on uphill rides. With a range of around 40 kilometres on a single charge and a handy four-hour recharge time, they do have a practical side to their design. Both 'pedelecs' used the same technology, with the City model, earmarked for urban use, while the MTB was developed for tougher terrain.
The 'pedelec' concepts are propelled by a 250Watt electric motor producing a generous 45Nm of torque and powered by a 36-Volt, 10-amp lithium-ion polymer battery pack which is easily detached for recharging. Each weighing around 20kg in total they have a top speed of 25km/h to ensure they comply with EU regulations. Some of the hi-tech components are based on technology used in the new electric-powered Soul EV, which Kia Motors has just unveiled.
Designed and engineered by at Kia's Namyang R&D Center in Korea, the twin 'pedelec' concepts feature an innovative monocoque metal frame, produced by an advanced metal stamping technology and a robotic welding process – resulting in automotive industry quality control.
"Kia is a world leader in the development of innovative, zero emissions technology and these concepts are a refreshing answer to the practical use of electric-powered transport that also make a clever reference to the early beginnings of Kia," says Todd McDonald, General Manager of Kia Motors New Zealand.The two prototypes are made using a frame, electric motor and power pack manufactured in Korea, together with brake and gear components from Shimano in Japan. Final assembly was carried out in Germany. 
Media and public reaction to the prototypes is being monitored closely by Kia Motors, 70 years after it first manufactured bicycles in Korea during 1944. And who knows, Kia may actually return to its roots with production versions one day.