Kia Sportage vs Ford Kuga
By Kia New Zealand May 2nd 2016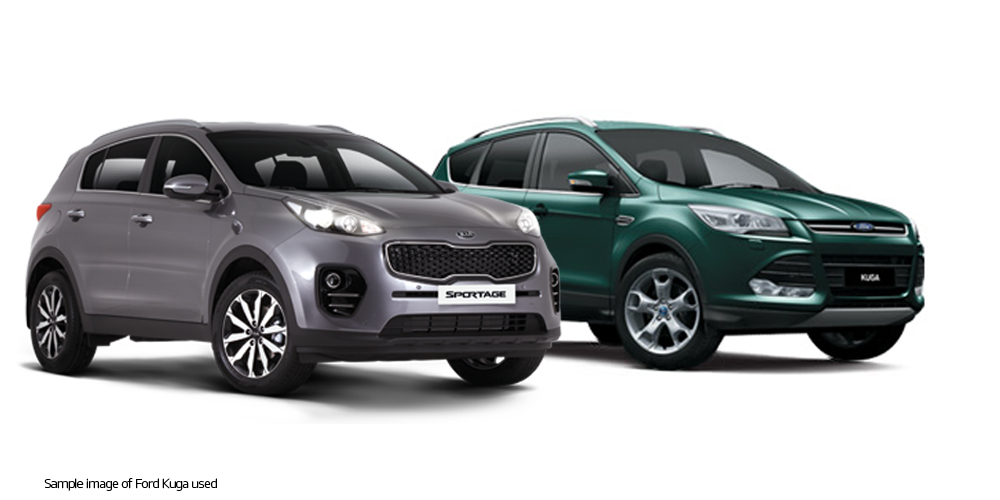 Compare the 2016 Kia Sportage with Ford Kuga
Customers tell us they often compare the Kia Sportage with the Ford Kuga.
So, to help we've put together two similar models side by side; the Ford Kuga Ambiente 1.5L Ecoboost Petrol AWD and the Kia Sportage EX 2.4L Petrol AWD.
What's the same
They are two very different vehicles and there aren't too many similarities. Both the Kuga and Sportage offer a 6-speed automatic with AWD and a towing capacity of 1,600kg (braked). 
What's different
A main difference between these two is the engine size, the Kuga Ambiente uses a smaller 1.5L Ecoboost engine, while the latest Sportage EX now comes powered with a 2.4L engine. The Sportage also benefits from a wide range of active safety features that aren't standard in the Ford Kuga Ambiente, like Blind Spot Monitoring and Lane Change Assist.
Compare the two 
 

Kia Sportage

EX 2.4L Petrol AWD

Ford Kuga Ambiente

1.5L Ecoboost Petrol AWD

RRP

 $41,990 + ORC

 $41,140 + ORC

Engine

 2.4L GDI D-CVVT Petrol Engine

1.5L Ecoboost GTDI Petrol Engine

Engine Power

135kW @ 6,000rpm

134kW @ 5,700 rpm

Engine Torque

237Nm @ 4,000rpm

240Nm @ 1,600-5,000rpm

Transmission

6 Speed Automatic

6 Speed Automatic

ANCAP rating 

5-stars (2016 standards)

5-stars (2013 standards)

Active Systems 

Blind Spot Detection 

Lane change assist

Drive Mode options

Rear Cross Traffic Alert

Exterior Features

Alloy Wheels

18"

17"

Daytime running lights

Parking Sensors

Front & Rear

Rear only

LED Rear Tail lights

Privacy glass

Interior Features

infotainment screen

7" colour touchscreen 

4.2" colour touch screen 

Interior Trim

Leather 

Cloth

Electric lumbar support

Auto Light Control 

Rain sensing wipers 

Rear seat USB charger
Additional information
The above is not a complete list of features and there may be other variants for you to consider. The information about the Ford Kuga Ambiente 1.5L Ecoboost Petrol AWD was collected by Kia Motors NZ from publicly available information on ford.co.nz between 28/04/2016 and 02/05/2016. Information has been gathered to help consumers, full specifications about either vehicle should be checked before a purchase decision is made.
Vehicle pricing and specifications are subject to change. Image of Ford Kuga sourced from Ford.co.nz and may not represent  Ford Kuga Ambiente 1.5L Ecoboost Petrol AWD accurately.