Kia strengthens SUV credentials
By Kia Motors New Zealand Jan 22nd 2020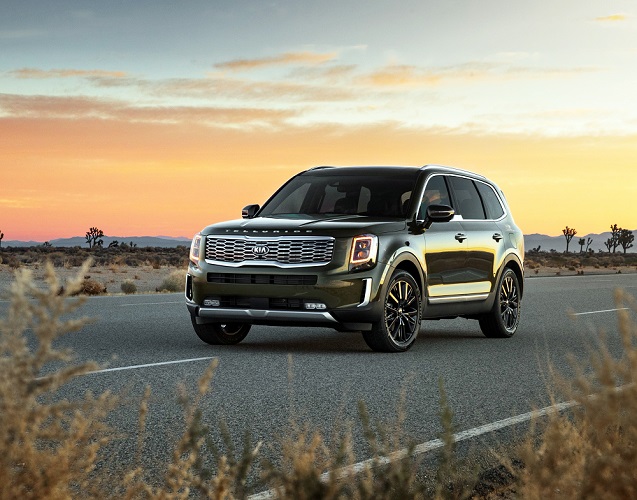 Kia Telluride scoops US awards
Kia Motors continues to strengthen its SUV credentials around the world, reinforced with a slew of awards for its largest and most prestigious model, the Kia Telluride.
This large SUV has just picked up three major awards in the United States, including 2020 North American Utility Vehicle of the Year (a first for Kia), MotorTrend magazine SUV of the Year and was named as a Car and Driver magazine '10 Best'. Additionally, the Kia Telluride has also just picked up the award for Best Large Utility Vehicle in Canada for 2020.
The Telluride is in a larger class than the Kia Sorento in the company's SUV line-up that also includes the mid-size Sportage, hybrid/EV Niro and newly introduced Seltos compact model.
While the Telluride is built and sold primarily for left-hand-drive markets such as North America and the Middle East, it's a model that showcases the Korean manufacturer's prowess in developing SUVs that resonate with customers that are traditionally local product-oriented. The success of that approach is highlighted in the fact that the Telluride beat several SUVs from major US manufacturers to win the North American Utility Vehicle of the Year trophy.
The production version of the Kia Telluride was launched at the 2019 North American International Auto Show, featuring three rows of passenger seats and it is powered by a 3.8-litre V6 engine petrol engine paired with an eight-speed automatic transmission.
If the Telluride was available in right-hand-drive, it would certainly be considered for our market, says Todd McDonald, Managing Director of Kia Motors New Zealand.
"It's a very impressive vehicle and it would sit well as a flagship to our SUV fleet," says Mr McDonald.
"Kia is developing a very compelling range of SUVs, from the Telluride at the top of the range, through to Seltos, which is currently the entry-level model. They all share distinctive styling, spacious designs and features that buyers connect with, which is why the Kia SUV range continues to go from strength-to-strength."
The Kia Telluride has been one of the top selling models for Kia in the US over the past year and Kirk Bell, secretary/treasurer of the North American Car of the Year jury, says: "The Kia Telluride makes owning an SUV look cool while offering the smooth ride and rich interior of a luxury vehicle without the luxury price."