Kia teams up with Auckland Rugby
By Kia Motors New Zealand Nov 2nd 2020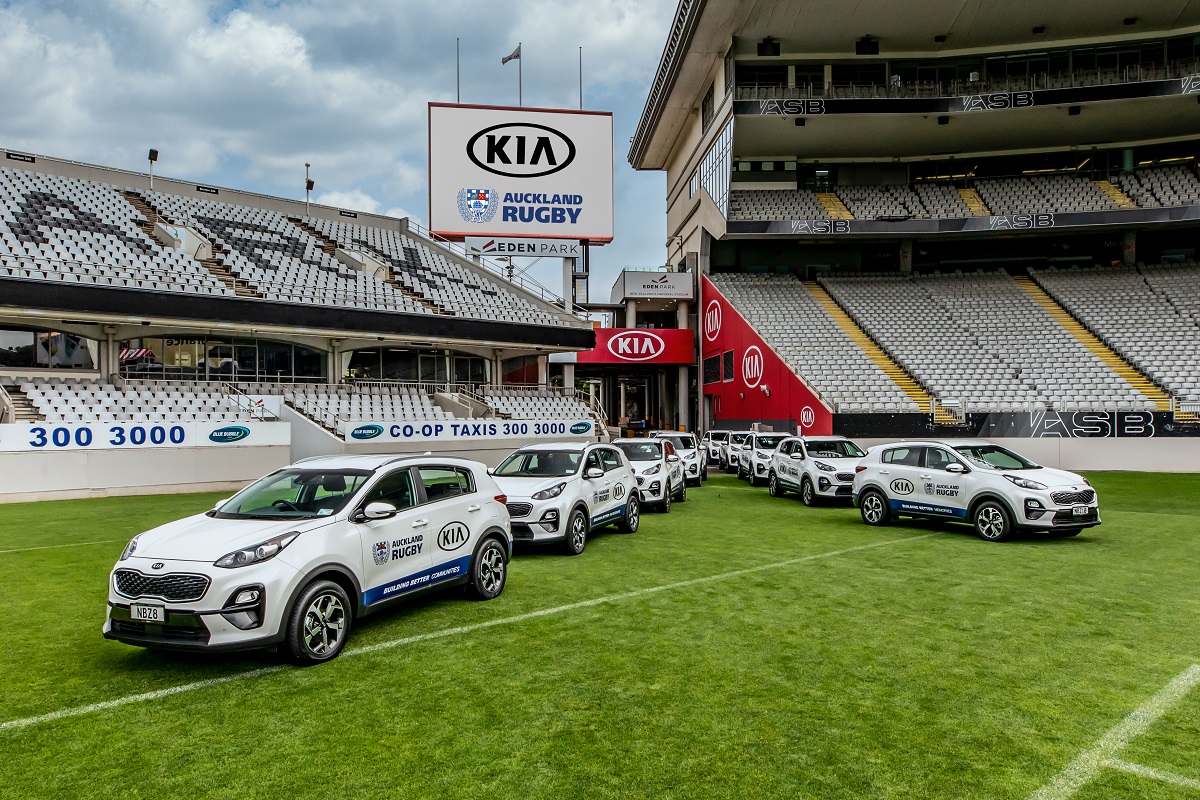 Kia is teaming up with Auckland Rugby to help drive the sport forward within our most populated region.
The deal boosts Kia's position as a key supporter of our national sport, as the brand has also sponsored the home of rugby, Eden Park, since 2016.
The new commitment will see Kia provide a fleet of signwritten Kia Sportage SUV's to Auckland Rugby in support of the organisation's efforts in driving community engagement and fostering the sport across the region, from grass roots level to top-level senior competitions. 
In return the Kia logo will appear on Auckland's Mitre 10 and Farah Palmer Cup jerseys, as well as on the vehicle signage. 
The partnership builds upon Kia's deep-rooted passion for supporting both high-profile and grassroots sport in New Zealand, including sponsoring the Halberg Foundation for the past ten years, highlighting its commitment to the country's sporting community.
"It's a privilege to be partnering with Auckland Rugby and provide their staff with vehicles which facilitate their ability to continue being involved in communities who are playing and enjoying the game around the region," says Todd McDonald, Managing Director of Kia Motors New Zealand.
"The new relationship with Auckland Rugby expands Kia's presence further into the community and dovetails nicely with our sponsorship of Eden Park and connection with some of the finest moments in New Zealand sporting history."
The partnership works both ways, according to Auckland Rugby CEO Jarrod Bear, adding that there is a history of aligning with prestigious and trusted brands to enhance rugby.
"This partnership cements Kia as a supporter of rugby from grassroots all the way through to our National Stadium," he says. 
"Having Kia on our Mitre 10 and Farah Palmer Cup jerseys is fantastic but it's their drive to support our community game that really shows their commitment to supporting all levels of rugby. Auckland Rugby has 22,000 participants that play 10,000+ games of rugby a year and Kia's support further enables us to innovate and grow our community game."