New Morrinsville Kia dealership opens
By Kia Motors New Zealand Oct 12th 2020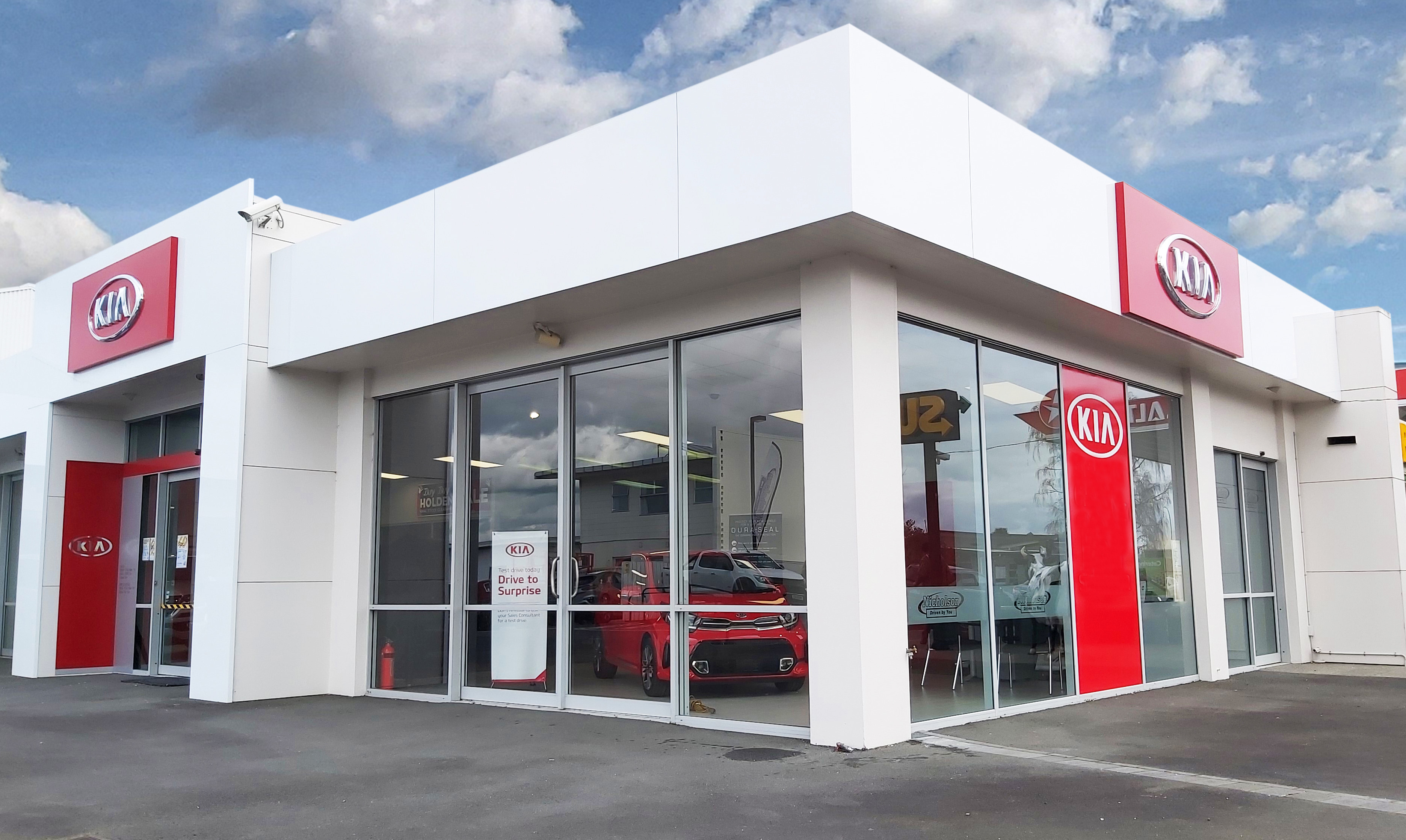 Having tasted success with Kia in Whakatāne, the Nicholson family has now brought the brand to their dealership in Morrinsville.
The Nicholson's have been impressed with the strong performance and how the growing line-up of impressive new models from Kia resonated with customers at their Eastern Bay of Plenty outlet, so had no hesitation establishing the vibrant brand at their home base, where they are celebrating their 40th year in business in 2020.
For Dean Nicholson and his brother, Ross, it means car buyers in the eastern Waikato now have better access to a brand that is heavily focused on its customers
"Our faith in the future of Kia has certainly been supported by the experience at our Whakatāne dealership and it made perfect sense to bring the brand to Morrinsville as soon as we possibly could," says Dean.
"Word of mouth helped a lot in Morrinsville, even before we got into any marketing, we had people lining up for a test drive – I've never seen that before."
And it's not just one product, there's been great interest across the range, which isn't surprising given the strength of all the models on offer, particularly SUVs like the amazing new Sorento, Sportage and Seltos, which are very suited to our rural buyers. And there's more to come – very exciting times."
Dean says the business has built a strong relationship with the Waikato community since his father established it in 1980 and now welcomes customers from across the region. Dean and Ross joined soon after and there is now a third generation of Nicholsons involved.
Still operating from the same central Morrinsville location, Nicholson Kia boasts a modern showroom, workshop, parts and office complex, with an associated tyre centre and fuel station next door to provide a full one-stop service to customers.
The well-equipped service department is being upgraded in line with the requirements of Kia Motors. This includes provision for the expansion of EV vehicles in the future and additional training for staff on the new technology, following the recent announcement by Kia Motors of a worldwide plan to further ramp up its electric vehicle range.

Todd McDonald, Managing Director of Kia Motors New Zealand, has welcomed the expansion of the relationship with the Nicholson team and says it is an exciting opportunity for all concerned.
"Dean, Ross and the team have impressed us with their extremely professional customer-oriented approach, which supports the direction of Kia," he says.
"They have put an extraordinary effort into making Whakatāne a success and we are delighted to be able to extend the relationship to include their Morrinsville operation."