Kia's Peter Schreyer wins top design honour
By Kia New Zealand Jan 31st 2014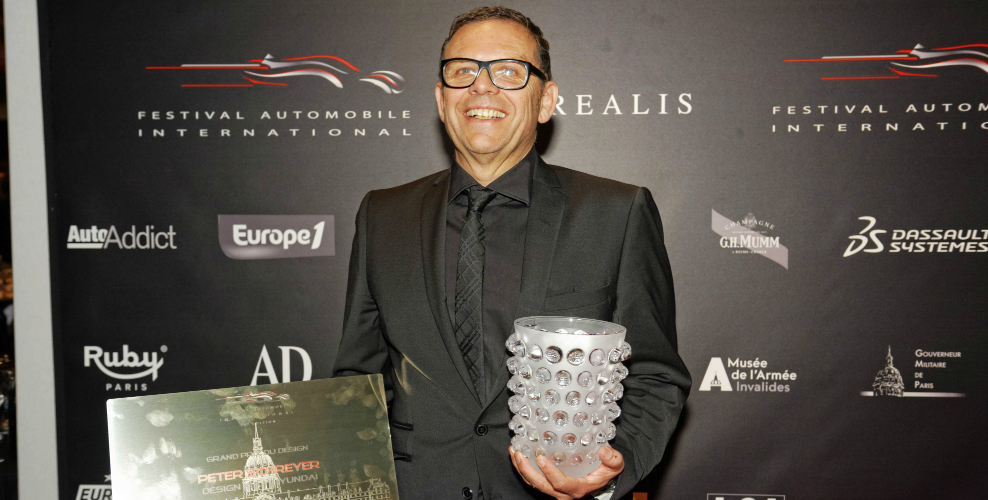 The work of Peter Schreyer in leading the design transformation of Kia vehicles
The work of Peter Schreyer in leading the design transformation of Kia vehicles has been recognised with a prestigious award in Europe.
Schreyer was been presented with the '2014 Grand Prix du Design' at the 29th Festival Automobile International in Paris.
Since his appointment as Chief Design Officer with Kia Motors in 2006, his influence on the design and styling of Kia cars and SUVs has helped to lift image and fortunes of Korea's longest established vehicle manufacturer.
Speaking at a gala dinner for more than 600 VIP guests from the automotive, fashion, music, movie, media and advertising worlds gathered at Les Invalides, Jean-Michel Wilmotte, President of the 2014 awards jury, commented: "This award acknowledges outstanding design work in an international context. Peter Schreyer is awarded the Grand Prix for his design achievements.
"In the seven years, since he first became Chief of Design for Kia, Peter has coordinated styling studios in Korea, America and Europe, and succeeded in transforming Kia's design and making it desirable. The remarkable evolution of product design at the South Korean automotive giant is linked to Peter's commitment and know-how, which makes him one of the few well-known protagonists in contemporary automotive design."
Dedicated to celebrating the very best in all things automotive, the Festival also awarded three '2014 Most Beautiful' prizes – for the best supercar, concept car and car interior – plus awards for the book, photograph, advertisement, art work and architecture of the year, with a predominantly motoring theme.
 The Festival's 15-member 2014 jury of award judges includes senior designers and top executives from major companies such as Dassault Systems and Louis Vuitton.
Following the awards evening, a special '2014 Concept Cars' exhibition was held at the Hotel National des Invalides, where Kia displayed the Provo concept car (first shown at the Geneva Show in 2013) during the five-day event, attended by more than 20,000 visitors.