Launching our new online Kia Connect
By Kia New Zealand Jul 1st 2014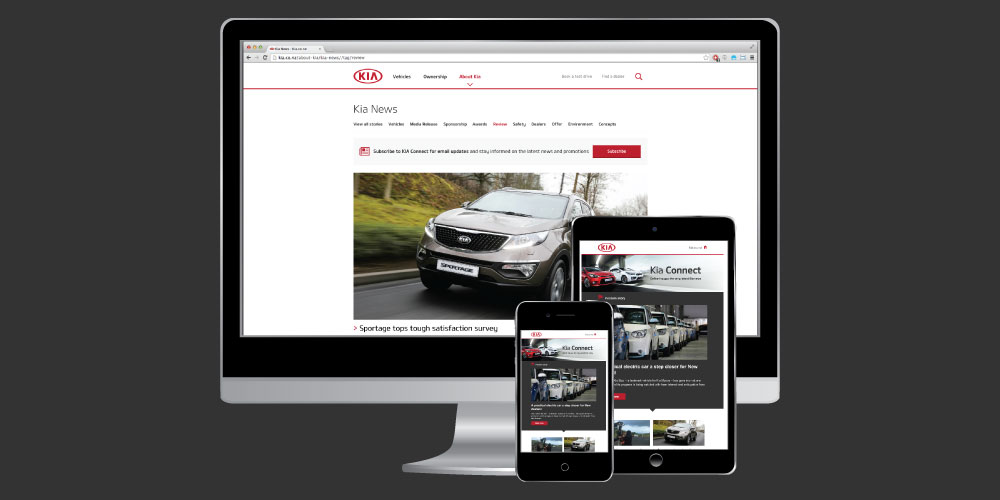 We've been making some big changes in the online space, with a brand new website last month and today we launch the all-new online edition of our Kia Connect newsletter.
Over the last couple of months we've been working hard to make a number of improvements to both our website and our online newsletter, Kia Connect.
What's changed?
> Smaller 
We've made the new Kia Connect a little smaller with a brief introduction for each article. The full article is available on Kia.com/NZ
> Monthly
Kia Connect will now be sent out monthly so you can keep up to date with the latest news from Kia in New Zealand and around the world. 

> Mobile
The all new design is now easier to read on your smartphone and tablet. The email will automatically adjust to the size of your screen. 
What you can expect
We'll be sharing news and stories about Kia from New Zealand and around the world, from exciting concept cars to innovations in clean green technology. From time to time we'll also let you know about the promotions and special offers we have available.
Stay tuned for more news from us, we've got a lot planned.