Neon Orange Kia Stinger GT Sport™ Lights Up The Road
By Kia Motors New Zealand Jun 25th 2019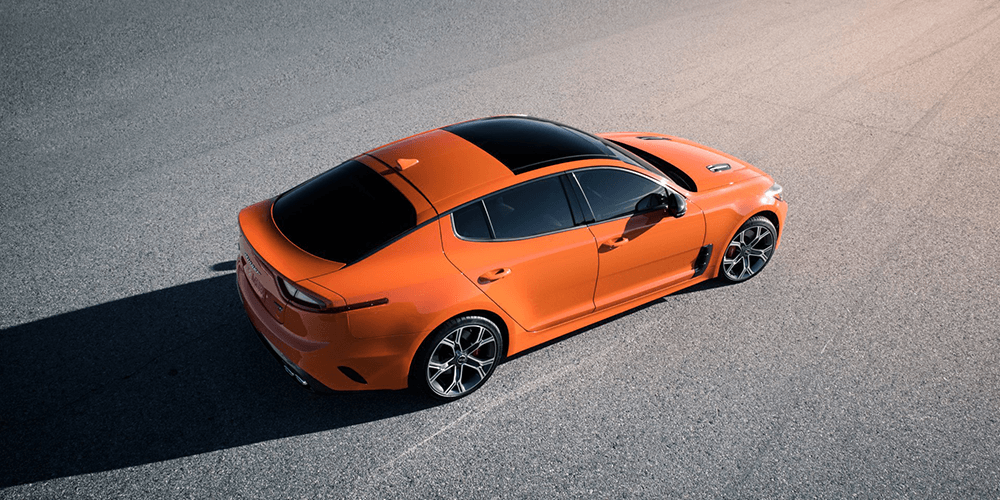 Want a sensational rear-drive, twin-turbo Kia Stinger GT that stands out even more on the road?
Try the special GT Sport Neon Orange pack Stinger that's just arrived in New Zealand.
But you'll have to be quick, because there are just 10 available initially, according to Kia Motors New Zealand.
And such is the interest already shown in these vivid, limited edition Stingers, they are selling out at a pace to match the car's blistering performance.
"We have been very fortunate to obtain a small number of this limited edition, which will make these Neon Orange GT Sport Stingers particularly unique," says Todd McDonald, Managing Director of Kia Motors New Zealand.
"They look stunning and word has already got out even before they went into dealer showrooms and we have sold most of the cars. I don't think the others will hang around long."
The Neon Orange Stinger GT Sport retains its high-performance power plant, namely the twin-turbocharged, 3.3-litre V6 engine that delivers 272kW of peak power at 6,000 rpm and 510Nm torque, which is accessible from 1,300 to 4,500rpm. Driving through the rear wheels, via an in-house electronic 8-speed automatic transmission, the Kia Stinger GT Sport can sprint from 0-100km/h in just 4.9 seconds – an elapsed time that means the Stinger "shoulder barges" it's way into a rarefied club of performance cars.
Gears can be changed with the steering wheel-mounted paddles or left to the smart transmission to decide via the shift-by-wire gear lever.
It doesn't only perform in a straight line, as Albert Biermann, former Vice President of Engineering at BMW M Automobiles, now Head of Vehicle Test and High-performance development at Kia Motors was entrusted with honing the handling dynamics of the Kia Stinger.
Fellow German automotive expert, Peter Schreyer, himself a Director of Kia Motors, also oversaw the Fastback GT Styling of Stinger, which incorporates a fifth liftback door in the rear for improved versatility.
Since its introduction to the marketplace, the Kia Stinger has won numerous Car of the Year awards around the world and continues to be honoured as a remarkable automotive achievement by Kia, including in New Zealand, where Autocar magazine says "it was a bold move by the Korean, producing a large rear-drive car while others are canning them…..shrewd, too".
Best of all, the Kia Stinger is hugely fun and exhilarating to drive
And if you miss out on the Neon Orange limited edition and still want a Stinger that's a bit different, fear not, because Kia Motors is working on some more special versions for the future.