New home for Kia in Christchurch
By Kia New Zealand Apr 20th 2021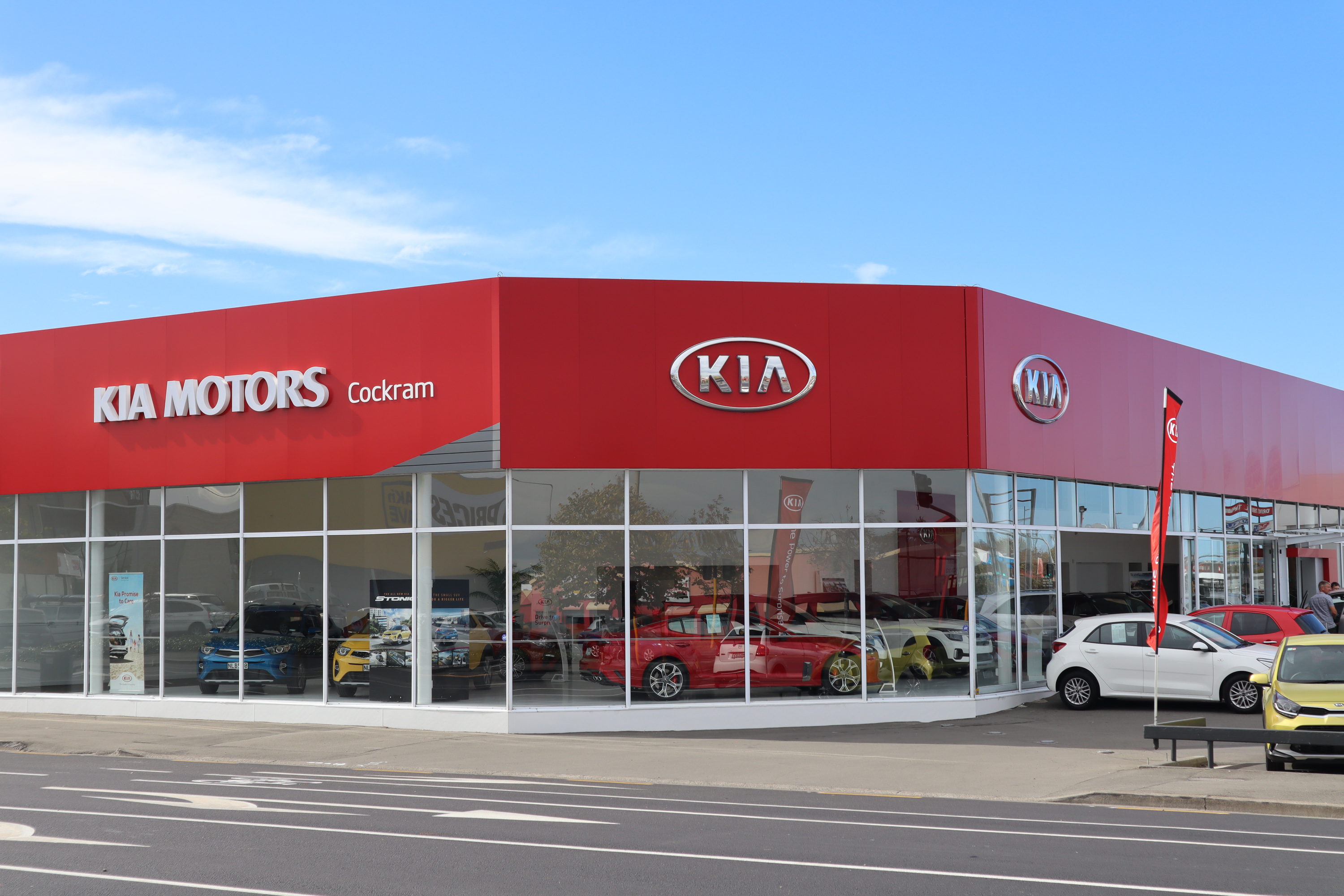 The home of Kia in Christchurch has emerged from a significant redevelopment to reveal an impressive new supersite that will enable the Cockram team to showcase the rapidly expanding portfolio of Kia models in a new, purpose-built facility.
More than half a million dollars has been invested in the new dealership, increasing the size of the facility by 52% compared with the previous showroom, providing 513m2 of space to display all models from the marque's extensive range.
"The Kia brand has grown hugely over the past few years and our new site reflects that growth," said Jodie Tait, Branch Manager for Cockram Kia.
"All our staff are thrilled to be in this bigger and brighter facility and our new showroom is great to showcase vehicles and give our customers a fantastic space to enjoy when they visit our dealership." 
Located at 321 Moorhouse Avenue, the new Cockram Kia site represents the first time that the full dealership operations team of 26 staff from Sales, Parts, Service, Administration and Finance is housed under one roof, having previously operated out of three separate locations.
Andre Heyns, Business & Property Director for Miles Motor Group, said "It is an exciting time to be a Kia Dealer in New Zealand and now is the perfect opportunity to invest in upgraded showroom facilities for our Cockram Kia facility in Christchurch."
"Our goal was to provide a first-class facility that our guests can enjoy, one which enhances their in-dealership experience, and I think we have certainly delivered on that objective.
"For example, the new environment lends itself to being the perfect space for events, product launches, customer-engagement opportunities as well as a suitable 'wow' place for new-car deliveries and presentations."
To help create a premium experience, the new showroom includes a timber-flooring finished customer café, guest zone with contemporary furniture, free-WIFI, complimentary refreshments, an EV charger as well as upgraded restroom facilities.
Managing Director of Kia New Zealand, Todd McDonald, said the opening of the new site was timely as it aligned with a period of exciting new model launches for the brand.
"The new dealership will enable the team at Cockram Kia to take the brand to the next level in terms of customer experience and showcasing our stunning new vehicle range," said Mr McDonald.
"This investment will ensure the brand is well represented into the future and will help create the best possible Kia experience for customers in Christchurch."