New Kia dealer opens in Blenheim
By Kia Motors New Zealand Nov 13th 2020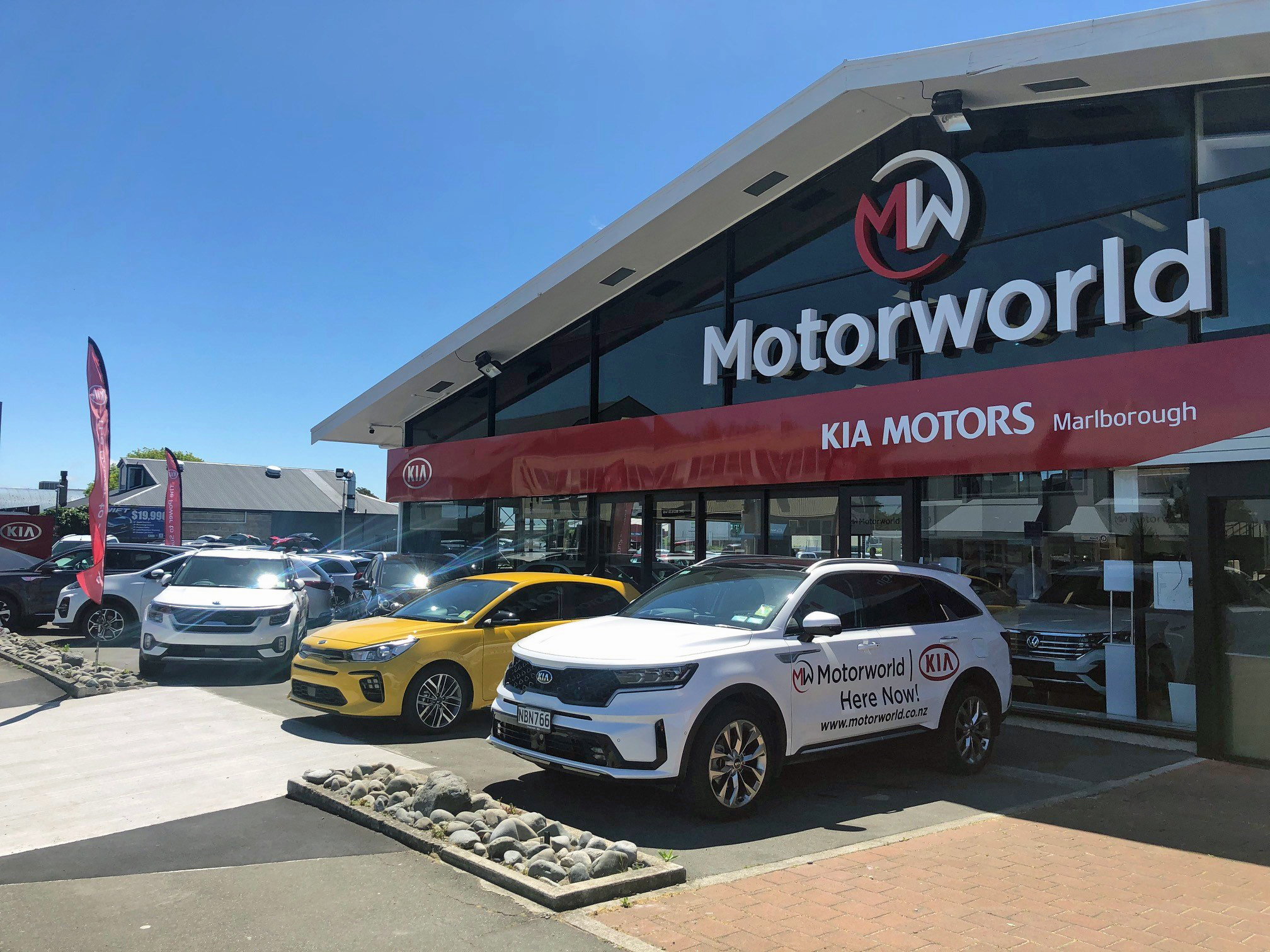 A New Zealand vehicle dealership with a proud history reaching back more than 100 years is turning to Kia to take the busines forward for another century.
Established in Blenheim in 1905, Motorworld (formerly Wadsco Motors) is the newest member of the growing Kia family in New Zealand, taking the number of dealerships to 30 nationwide.
Now known as Marlborough Kia, the appointment brings the brand with 'The Power to Surprise' to a region that has previously not had Kia Motors representation.
"The opportunity to become the first Kia dealership in the Marlborough region has been welcomed by all our staff and customers," says dealership owner Jared Morris.
"Kia has been at the top of our wish-list as we redevelop and grow our business. Anyone with knowledge of this industry will know that Kia is a brand on the charge. It has progressed hugely in recent years and we are very proud and honoured to now be associated with such a go-ahead brand."
Jared says Motorworld has a long and storied history in the Marlborough region, with customers who have purchased from the business for generations. With a strong farming and viticultural economy, the growing range of SUVs in the Kia line up is especially suited to those buyers, including the newly released Kia Sorento at the top of the range and soon-to-arrive Stonic small SUV.
"Kia has awesome product across all SUV segments and they resonate very well with our customers," says Jared.
"We've joined Kia at the tail end of the first year of Seltos and had immediate success with it and also Sportage, which is going really well for us, too. And we had our first proper launch with Sorento recently and it's flowing out the door. Then there is Stonic coming soon. It's been a very good ride so far and we are looking forward to a very bright future."
A redevelopment programme was initiated to coincide with the arrival of Kia at Motorworld, which will be completed by Christmas. Among the highlights is a refurbished showroom with ample space to display six new Kia vehicles, plus a luxurious customer waiting area with Wi-Fi and coffee/tea available.
The service department is also undergoing a full upgrade to ensure that it has the very latest equipment to support the new technology featured in Kia vehicles coming to market. This includes provision for the expansion of EV vehicles in the future beyond the current Niro EV, HEV and PHEV, along with additional training for staff on the new technology, as part of the worldwide plan by Kia to further ramp up its electric vehicle range.
The appointment in Marlborough coincides with a surge of interest in Kia vehicles throughout New Zealand and it is now the second most popular passenger and SUV brand in the market.
Todd McDonald, Managing Director of Kia Motors New Zealand, says he is delighted to have made a quality appointment in the Marlborough region with a dealership that has such a strong history and reputation.
"Jared and his team have established an extremely professional customer-oriented business in Marlborough and we are looking forward to building a great relationship with them over the coming years," he says.