New Kia dealership for Wellington region
By Kia Motors New Zealand Dec 3rd 2019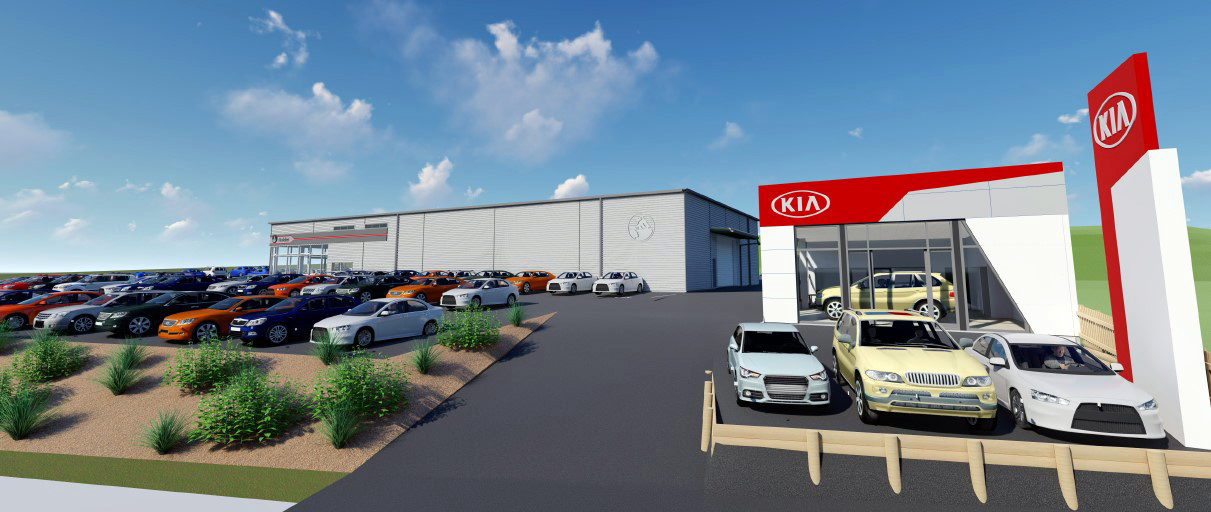 New Porirua Kia dealership opens its doors
New vehicle buyers in the Greater Wellington region will have improved access to the brand that has "The Power to Surprise" Kia Motors with the opening of a third dealership in the region.
In the latest move, Johnston Ebbett Kia is opening its doors at a purpose built, high profile site on the corner of Heriot Street and John Seddon Drive, Porirua in mid December
Strong growth, new models and a continued confidence in the Kia brand prompted the decision by the Ebbett Group, in partnership with its local representative, David Johnston, who also co owns the group's dealership in central Wellington.
"We've been looking to expand and partner with a vibrant vehicle brand in the Porirua area for some time and the opportunity to link with Kia Motors provides the perfect fit," says Mr Johnston.
"We're very excited to be on board with Kia. The model range is superb very go ahead and expanding with really impressive new entrants, like the Seltos small SUV, which is being introduced at the same time as we open the dealership with a really sharp introductory price of $25,990. It couldn't get any better."
Mr Johnston says the advantage of starting with a completely new building means it has been able to incorporate the latest Kia visual image for both the interior and exterior of the building. The spacious design allows for up to three new vehicles in the showroom, along with customer oriented features, such as a modern lounge with coffee/refreshments.
There is also dual access to the dealership from both streets, making it easier for visitors to enter and exit, with plenty of on site parking.
A new service facility has also been established in a nearby separate building that has eight bays to cater for customers vehicles, which will also cater for the servicing of electric vehicles, such as the KiaNiro EV.
Mr Johnston says the entire dealership has been "futureproofed" with the fitting of specialist EV charger outlets throughout. This is an important aspect, as Kia looks to expand its electrified options in the future, following the incredible success of the Niro EV in this market, which is now sold out until well into 2020, due to high demand.
Mr Johnston goes on to say the new dealership is "a reflection of our confidence in the future of Kia as a brand –– it's hot right now and we think it will remain so in the years to come".
And the new Johnston Ebbett Kia dealership is, itself, a reflection of the quality and future direction of the brand it now represents in Porirua.
In welcoming Johnston Ebbett Kia to the dealer network, Todd McDonald, Managing Director of Kia Motors New Zealand, says he has been impressed with the strong commitment and customer focus of the team in Porirua.
"The addition of Johnston Ebbett Kia is a significant boost for Kia Motors in the Greater Wellington region," he says. "It makes it much easier for buyers to access our great product and experience the Kia difference."