Niro EV voted Car of the Year by Popular Mechanics
By Kia New Zealand May 28th 2019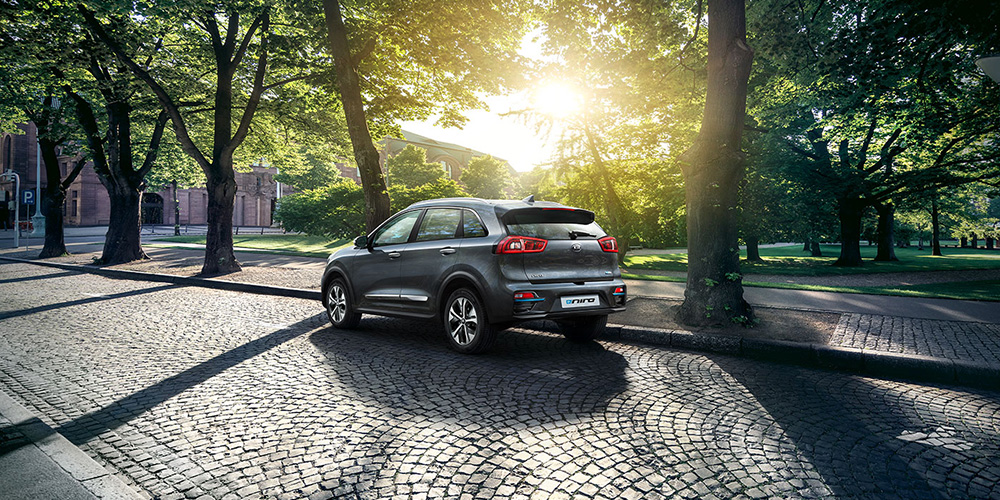 Kia Niro EV Wins Top Award
The new Kia Niro EV is winning praise around the world but it's biggest accolade to date has just come from the highly respected Popular Mechanics magazine in the United States.
Popular Mechanics has voted the all-electric Niro EV as its 2019 Car of the Year – importantly, that's against any vehicle, whether electric, hybrid, diesel or petrol powered and across all styles, from exotic sports cars to SUVs.
According to Popular Mechanics, a magazine founded in 1902 that covers automotive, home, outdoor, electronics, science, do-it-yourself and technology topics, the Kia Niro EV won on its merits as an outstanding car, not just because it's electric.
Ezra Dyer, Automotive Editor for Popular Mechanics, says: "We picked the Niro EV for Car of the Year because it's an electric car that would be appealing even if it weren't electric.
"But it is electric, and it delivers the usual EV benefits without much in the way of EV sacrifices. It's smooth, quick and quiet, with plenty of range and an affordable price. The Niro EV feels like a preview of the near future when cars like this are the norm. But right now it's the exception."
Popular Mechanics praised the Niro EV for its SUV design, style, performance and practicality, also citing its comfort on highways for long road trips, not just for around-town driving. The magazine exalts the Niro EV's functionality as an everyday runabout vehicle and says it fulfills its purpose admirably.
Only recently launched onto worldwide markets, including New Zealand, the Kia Niro EV advances the cause of future electrified motoring by removing range anxiety from the minds of prospective buyers, thanks to its long range from a single charge.
Here in New Zealand, two versions of the Niro EV are offered, with the EX 455 model boasting a 64kWh lithium-ion polymer battery that delivers an impressive 455 kilometres, priced from $73,990. Meanwhile, the EX 289 that sells for $67,990 has a 39.2kWh lithium-ion polymer battery pack that provides a range of up to 289 kilometers from a single charge.
Such has been the demand for the Kia Niro EV in New Zealand, that the new model now attracts a waiting list for buyers.  
"We knew we had a winner on our hands even before the first Niro EV vehicles arrived in the country and buyers were already queuing up," says Todd McDonald, Managing Director of Kia Motors New Zealand.
"It's very heartening when a publication with the storied reputation of Popular Mechanics selects your vehicle over all competitors as Car of the Year. That's when you realise just how special the Niro EV really is."
The Kia Niro is also available in New Zealand with a petrol/electric hybrid powertrain, boasting remarkable fuel efficiency and it's more widely available than the pure EV.
Buyers who are lucky enough to secure a Kia Niro EV enjoy 3 Years Free Scheduled Servicing or up to 45,000kms, whichever comes first, along with Kia's 5-year/100,000km Warranty Programme, a 7-year/160,000km High Voltage Battery Warranty and Roadside Assist package.