Sportage tops tough satisfaction survey
By Kia New Zealand Jun 16th 2014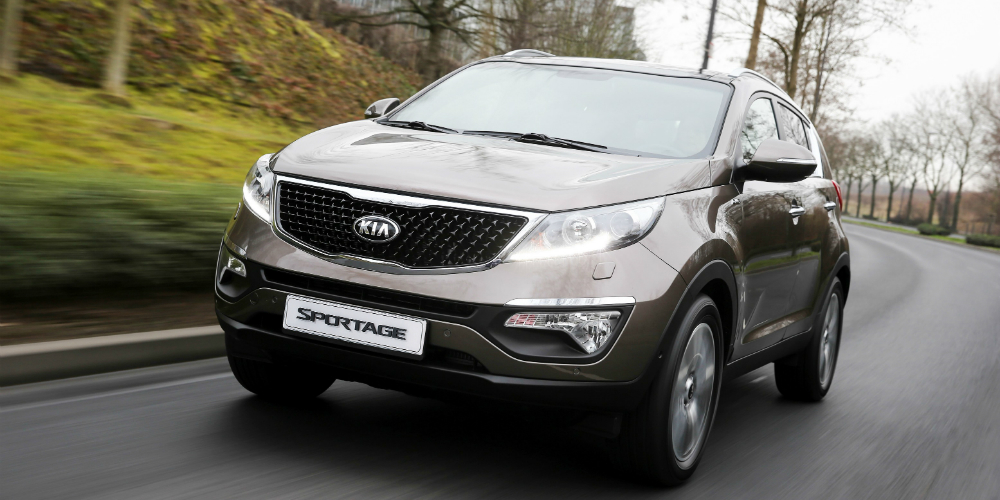 The Kia Sportage, which recently underwent an update for 2014, has topped its class in a survey on owner satisfaction by influential JD Power automotive consultants, centred on the hard-to-please German market.
Furthermore Kia Motors itself has risen five places in the overall manufacturers' standings, as more people report positive experiences with Korea's oldest car company.
European drivers, especially those in Germany, are notoriously hard to please and tend to favour vehicles from their own manufacturers, so these results are significant.
In the hotly contested Compact SUV category, the Kia Sportage was ranked first in the JD Power 2014 Germany Vehicle Ownership Satisfaction Study, ahead of vehicles from far more prestigious brands.
The report, which rates cars and manufacturers in the German market according to overall driver satisfaction, also lists a number of other Kia models including the popular Rio which is sold in New Zealand. The report also sees Kia enter the top 10 list of manufacturers for the first time.
The study surveyed more than 18,000 German drivers to establish their levels of satisfaction with their cars. Drivers were asked to rate their vehicle's quality, reliability, attractiveness and running costs.
The Sportage, scoring 83.6% driver satisfaction, emerged as the most satisfying Compact SUV to own and sixth most satisfying car overall, according to the study. While the Kia cee'd (the 5-door hatchback companion to the Pro_cee'd GT that recently went on sale in New Zealand) came second in the Compact Car category with 81.2% and the Kia Rio was third in the Small Car category with 81.3%. Another Kia, the Venga, was fourth in the Small MPV category with 77.4%.
Among overall manufacturers, Kia Motors rose to 10th place, climbing five places from last year, which was itself a rise from 17th position in 2012, showing long-term progress in customer satisfaction levels for the brand.
"The New Zealand market is very closely aligned with the tastes of consumers in Europe, in particular Germany and the UK, so this result carries a lot of weight with us – it shows the Kia brand and Kia vehicles are continuing to grow in desirability," says Todd McDonald, General Manager of Kia Motors New Zealand.
The JD Power survey results are a reflection of the quality improvements made by Kia Motors in recent times and they show that Kia vehicles are resonating with buyers.
The Kia Sportage, is Kia's best selling model in Europe and it is also among the top selling models for Kia here in New Zealand. The Sportage, which is celebrating 21 years since it was first introduced in 1993 and now in its third generation, is built for our market and those in Europe at a high-tech Kia Motors plant in Slovakia.
The 2014 Sportage, which went on sale in New Zealand in May, now features a new 2-litre direct injection petrol engine, in addition to the ongoing 2-litre R-series diesel engine, with improvements to ride and NVH (Noise, Vibration & Harshness).