Supporting the 2014 Tour of Southland
By Kia New Zealand Nov 24th 2014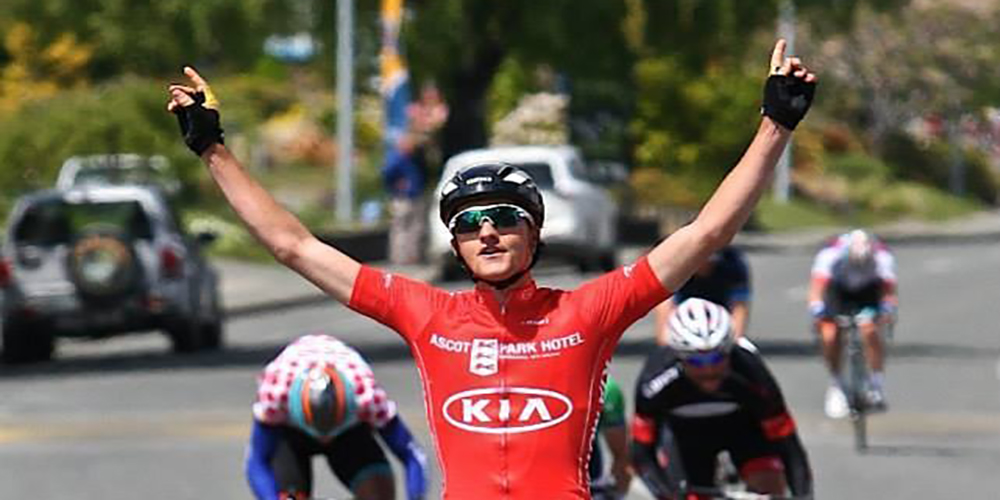 For the seventh year in a row Southland Kia are incredibly proud to support the Tour, providing Kia vehicles for Tour officials and sponsor a team along with Ascot Park Hotel.
First held back in 1956, The Tour of Southland cycle race is New Zealand's most established and successful multi-stage road race. 
The six day event held from the 2 – 8 November 2014, comprised seven stages and covered almost 900kms of the Southland region.
Our team, going by the name Kia Motors – Ascot Park Hotel, included Mike Northey, Fraser Gough, Tom Scully, Sean Hambrook, Keiran Hambrook and Andy Hagan, who collectively had their most successful year to date!
The Kia Motors – Ascot Park Hotel team placed 6th overall, with Mike Northy being 7th individually after wearing the coveted Yellow Tour Leaders Jersey for Stage 2. Fraser Gough won Stage 3, and in Stage 5 we had three of the team in the break for the last 80km of the stage, taking out the most combative jersey. Plus, in three of the stages we came in 2nd, and Keiran Hambrook took out 3rd overall for the Sprint race.
You can check out the coverage of the 2014 SBS Bank Tour of Southland here.
Congratulations to the team and thank you to all those who supported them!